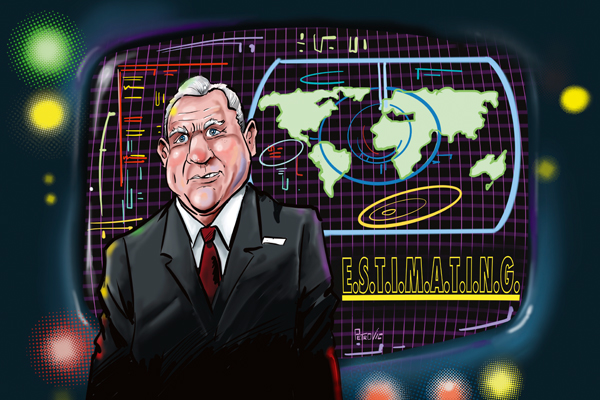 Electrical estimating software offers many benefits, but make sure it is Australian and fits your operations. Brian Seymour explains.
Most businesses use some form of software to simplify their processes, and the benefits are far-reaching.
However, after decades of training people in electrical estimating I'm surprised that manual systems are still being used.
Software processes are designed to increase efficiency, inspire confidence in accuracy, reduce errors, provide more consistency and enhance professionalism.
Even using a basic spreadsheet can streamline the estimating function.
Efficiency is one of the main benefits of estimating software.
These packages can reduce human error and alleviate the drudgery of calculations, allowing you to spend more time tendering for projects and improving other areas of your business.
The electrical industry is highly competitive. Contractors need accurate estimating, which cannot be achieved by 'price per point' quoting. Software helps to determine labour and material costs, subcontractor costs, infrastructure provider costs and the final price.
Estimators obviously strive to avoid big mistakes, but several small mistakes can affect an estimate and a manual system may not pick up them up. Estimating software incorporates compulsory data input, which won't allow a final figure unless there is a value in every cell – even if it is zero.
Software also helps in assessing delivery times for materials and scheduling labour, thereby obviating waste.
Furthermore, most software includes take-off checklists with 'what if' scenarios for tracking allocations and preparing reports for progress claims and variations.
Many programs have built-in reminder functions – which require an entry in order to complete the tender – for such items as:
GST
PC and provisional sums
contingency sums
site facilities
lifting arrangements
travel arrangements
accommodation
bank guarantee
making good
cutting and patching
schedule of rates
Estimating software also enhances professionalism. It maximises profit and ensures that contractors are conducting an efficient organisation.
Contractors can use the resultant information in sales documents and presentations, and they will be flexible enough to adjust labour and resources immediately.
A template for tenders will make your proposal more persuasive by clearly communicating the value you off er, the price, and your terms and conditions. It can feature your logo and company slogan, contact names and numbers.
Its structure can make it easier to compare costs across projects and reduce expenses and delays caused by miscommunication. The following information is typically included:
type of proposal;
document details and numbers;
project start date and duration;
tender requirements;
existing conditions; and
documents and attachments.
The more comprehensive estimating programs include project management, which goes hand-in-hand with estimating and can help to keep the work on target.
This kind of software offers a range of benefits:
It enables staff to come up with professional requests for information, transmittals and submittals.
It allows key people to share vital data and project budgets, which can be monitored at the same time.
Documents are electronically processed and stored in management systems. Any employee relevant to a project can instantly access important data at any time.
By promoting efficient business processes, project management software can speed up project completion, allowing for more contracts and increased market share.
Although there are many advantages in using estimating software, we need to look at the flip side.
There are several electrical estimating software packages on the market with costs ranging from a few hundred to a few thousand dollars.
It's a case of horses for courses. You may be prepared to invest in the technology but you must ensure that the chosen product meets your requirements. As with any equipment, you will have to budget for it.
Any new system requires time for training. If you have a one-person business, the time learning a new system will take time off the job. In a larger business, getting the whole team up to speed may take quite a while, which must be recognised.
Younger staff may pick up the technology quickly, but it takes a lot more to produce a successful estimate than being able to drive a computer. The software is only a tool, and without the skill of an experienced estimator the result will be 'garbage in = garbage out'.
Also, when considering the purchase of estimating software, check that the provider offers training and technical support. With technology moving at such a pace, you will need to ask whether if there are regular updates – and find out if material suppliers' software can be updated when prices change.
Be sure to select a program that suits your operations. It's a waste of money and time to buy the most expensive software if you use only 5% of its capability.
Search online for 'Electrical Estimating Software Australia' and you'll find plenty o f options. Warning: make sure the package is Australian, otherwise it may not cater for Australian terminology or systems.
ADVERTISEMENT

ADVERTISEMENT