Outer metropolitan communities gain most from electrification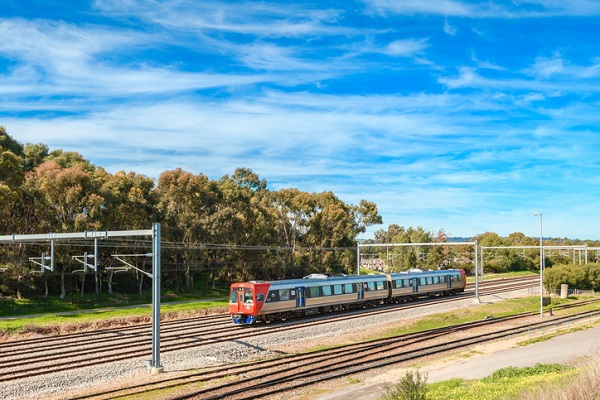 An online portal launched today by Rewiring Australia reveals outer metropolitan electorates have the most to gain from a switch to renewable-powered electrification of our homes and vehicles.
Electrify my electorate is a new online tool allowing voters, candidates and researchers to gauge:
How much individual households in their community would benefit from going electric;
The aggregate economic benefit from weaning their community off foreign oil and gas;
How many jobs would be generated by rewiring homes for a solar-powered, electrified future.
Electrification is the process of fitting every home with solar panels and a battery and then swapping out fossil fuel devices like gas cooktops, gas hot water, gas heating and combustion engine vehicles with electrified versions such as induction stoves, electric space heating and electric vehicles.
Modelling by Rewiring Australia last year found mass electrification of Australian homes and vehicles would reduce domestic carbon emissions by more than one-third and could be achieved through an eight year, $12 billion investment that would lead to overall national savings of more than $40 billion.
Electrify my electorate finds the following seats stand to gain the most from electrification: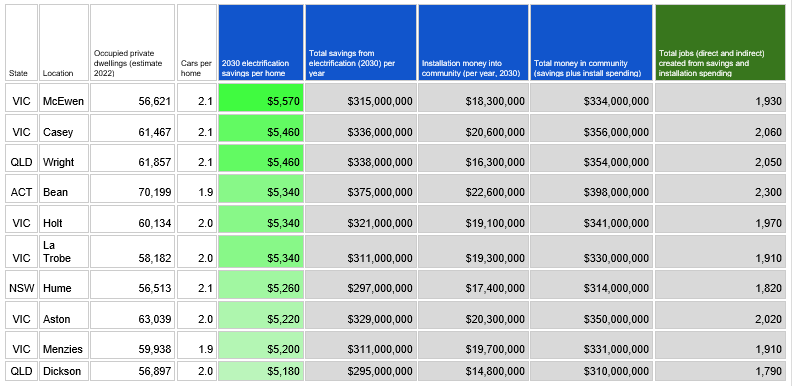 Rewiring Australia chief scientist and founder, Dr Saul Griffith, says electrification could be an economic bonanza for Australian families: "The shift to clean, cheap energy is an extraordinary economic opportunity for Australian families. It just requires the same sort of commitment and investment that drove the Australian rooftop solar miracle, now enjoyed by more than three million Australian households.
"If we fully exploit our natural advantage with solar energy by electrifying everything we will create thousands of jobs for tradies and ensure more money is spent in local shops."