NHP releases new Fibox ARCA enclosure sizes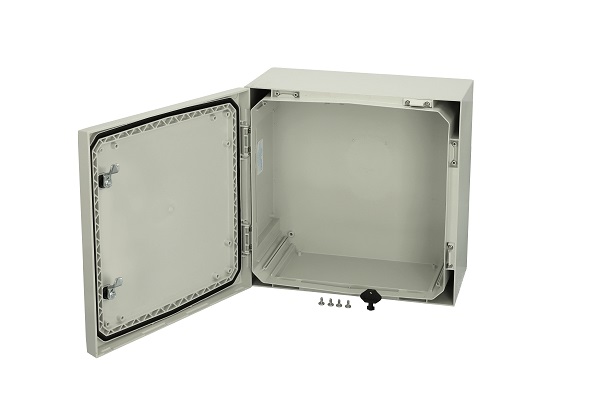 NHP has released the three new square sizes in the Fibox ARCA range of polycarbonate wall mount enclosures.
The three new sizes, and corresponding accessories, are:
H300 x W300 x D210mm
H400 x W400 x D210mm
H500 x W500 x D210mm
The corresponding accessories include the mounting plate, DIN rail modular frame set and inner door, which significantly reduces assembly time, thus saving time and money.
These additional sizes bring the total number of available ARCA sizes up to 17, so there is sure to be an ARCA size for every application. The Fibox ARCA represents a new generation of electrical enclosures, delivering the strength of steel at a fraction of the weight.
With a life expectancy greater than 25 years when used outdoors and high impact resistance, the ARCA can be used either indoors or outdoors with confidence. Non-corrosive, fully insulated, easy to customize and RF-transparent, the ARCA is ideal for remote telemetry applications in a range of industries including water/wastewater, utilities, agriculture, aquaculture and intelligent traffic systems.
ADVERTISEMENT

ADVERTISEMENT