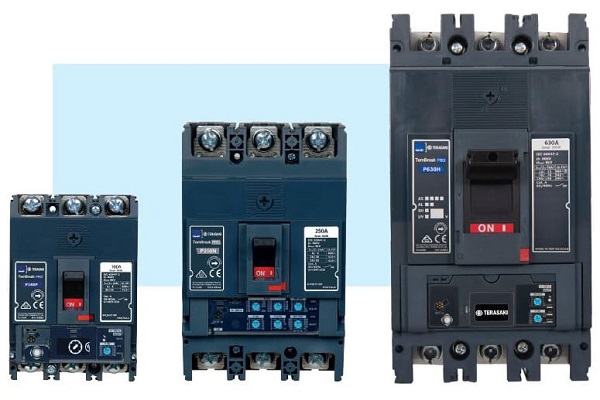 NHP and Terasaki have released the TemBreak Pro range of high-performance moulded case circuit breakers (MCCBs) which fit today's electrical world while also being future proof. Sean Carroll finds out more.
TemBreak Pro is the next generation of moulded case circuit breakers which is currently being launched into the Australian and New Zealand markets by NHP and Terasaki. The new TemBreak Pro range's frame sizes start at 160A and go all the way up to 3,200A.
Because of its flexibility, the TemBreak Pro ideal for several different installations and gives the electrical professional the ability to choose what suits their situation best.
Tailored for the Australian and New Zealand markets, NHP claims that the range powers the electrical networks of today and connects to the information systems of tomorrow.  The TemBreak Pro suite has been created in partnership with Terasaki to deliver superior MCCB solutions to its users.
"TemBreak Pro has a lot of new innovations, but it is its overall performance when installed into a switchboard that is a clear game-changer for switchboard builders, electrical design consultants, contractors and end users," NHP power solutions manager Nicholas Burley explains.
"For example, the TemBreak Pro range comes with new internal contact designs, for faster tripping and lower temperature watts loss. It does an excellent job in limiting fault current within a switchboard, ensuring minimal downtime in the event of an electrical short circuit."
He adds that, most impressively, the TemBreak Pro has been designed to operate at full load current at higher ambient temperatures which avoids the common need to 'de-rate' the MCCB: "This provides a much more economical solution for customers while maintaining peak technical performance."
The smallest addition to the range is the super-compact P160 frame size. This is ideal for motor control centres and distribution boards. The compact size allows for more surrounding cabling space and greater airflow within the enclosure.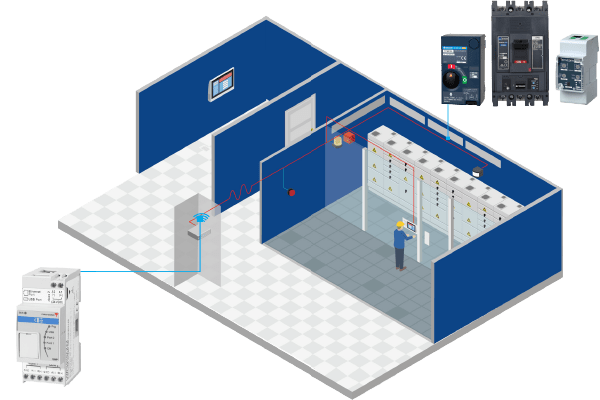 "The P160 is capable of delivering the full 160A even in an environment with an ambient air temperature of 70°C which is a massive step forward for the electrical industry," Nicholas says.
The range, including the P160 model, offers a SMART trip unit that can give users a large amount of metering and maintenance data either through its high-resolution OLED display or through connection to a site network.
"Many communications protocols can be accommodated such as Modbus RTU, Modbus TCP, Ethernet IP, BacNet and more," Nick says.
"TemBreak Pro provides contractors with many bells and whistles straight out of the box. In fact, contractors that are looking for a basic energy management system for National Construction Code (NCC) section J compliance can use TemBreak Pro MCCBs with SMART trip units and comms wire them directly to the NHP SMART E-Box EMS. It's pretty much plug-and-play!"
In addition to SMART trip units, Thermal Magnetic and Basic Electronic trip units are available, further catering to the specific applications.
If unaware of what solution is best for the specific application, NHP's website has a 'Product Selector Tool' to walk electricians through the available product options and part numbers to build up the most appropriate  TemBreak Pro specification.
Making the sparkie's life easier, the TemBreak Pro face plate includes specific colour-coded labels to help clearly identify trip unit technology type.
A White label identifies an MCCB with a 'Thermal Magnetic' (TM) trip unit which is the most economical. White label TM MCCBs have an 800A maximum amp rating and are ideal for shopping centres, small offices and light commercial applications.
A Grey label identifies an MCCB with a 'Basic Electronic' (BE) trip unit which suits more complicated power reticulation. Grey label BE MCCBs have a maximum amp rating of 3,200A and best suits large main distribution boards for contractors, small hospitals/clinics, government, retail and commercial buildings.
A Blue label MCCB features the SMART metering type trip units and have a 1,000A maximum amp rating. Blue label TemBreak Pro MCCBs are for more complex power reticulation systems requiring data connectivity, best suited for large main distribution boards and major switchboards.
With more than 50 years behind it, NHP understands the needs of the electrical and engineering industry and TemBreak Pro MCCBs are the next evolution in circuit breaker protection.
—
To find out more information about the NHP and Terasaki TemBreak Pro, follow this link, email them at nhpsales@nhp.com.au or call them on 1300 NHP NHP.
ADVERTISEMENT

ADVERTISEMENT