New igus SLS material for electrostatically conductive wear-resistant parts from the 3D printer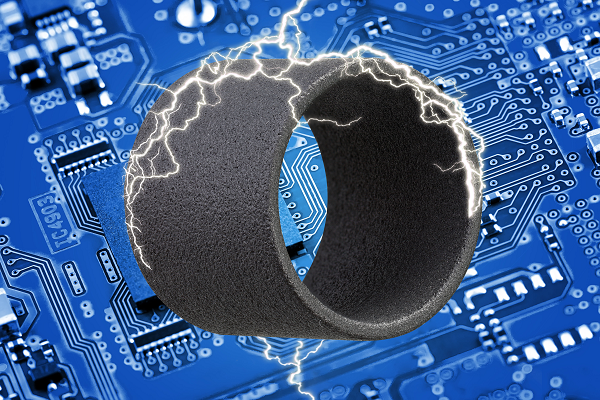 As even the smallest electric shock can destroy expensive production lines, igus has developed a new stable material for the SLS method so users can make their wearing parts with ESD properties flexibly and cost-effectively. The lubrication-free special parts made of iglidur I8-ESD can be ordered from Treotham.
Wear-resistant parts in the electronics and semi-conductor industry are not only required to have a long service life but must also be electrostatically conductive. If the surge of a charge isn't dissipated by an insulating material, it can easily destroy the product.
For the fast additive manufacture of electrostatically conductive special parts, igus has now developed a new iglidur tribo-polymer which is the third igus material that Treotham offers for the SLS method.
The advantages of this method are evident: the user has a great deal of design freedom and can make the component without any tool costs and no plastic waste is produced as a result of the excess powder and it can be used several times and printed parts are recyclable.
"With iglidur I8-ESD, we now include a tribo-polymer in our product range that has a resistance of 3×107 Ω x cm. In addition, the material is inherently black," igus GmbH head of business unit additive manufacturing Tom Krause says.
"As a result, subsequent colouring is not necessary, whereby costs are lowered and the delivery time is improved. The user receives a very durable component that comes with all the desirable ESD properties."
ADVERTISEMENT

ADVERTISEMENT