NECA welcomes extension to the Adult Australian Apprentices payment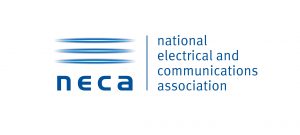 Australia's electrical and communications industry body NECA has welcomed the extension of the recent incentives to engage more adult apprentices.
Eligibility for the Support for Adult Australian Apprentices (SAAA) payment will be extended to employers who take on an eligible apprentice aged 21 to 24 years, previously limited to 25 years and over.
The one-off payment of $4,000, paid to eligible employers, will commence on 1 July 2019.
"This is a good outcome for our sector, and picks up on some of the recommendations to the Federal Government outlining our policy position on mature age apprentice wage subsidy," said NECA chief executive Suresh Manickam.
NECA has advocated for the Federal Government to support employers who employ adult apprentices by providing an associated wage subsidy.
"NECA welcomes the extension of the SAAA in 2019, which will help address the continuing decline of mature age apprenticeship numbers, due to cost of wage impacts under the current Electrical, Electronic and Communications Contracting Award 2010," says Suresh.