NECA supports reforms for a stronger Queensland building industry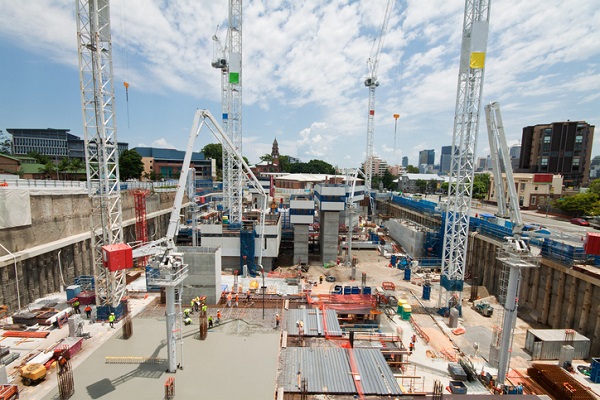 The electrical and construction industries in Queensland are set to benefit from key reforms under the Building and Other Legislation Amendment Bill 2022, as introduced into the Queensland Parliament by the Minister for Energy, Renewables and Hydrogen and Minister for Public Works and Procurement, Mike de Brenni.
The proposed reforms will further ensure that industry and consumer expectations regarding building efficiency and construction standards are met.
On behalf of its members, NECA made a submission to the Transport and Resources Committee and attended the public hearing in Parliament in Brisbane to represent the interests of the electrical industry, putting forward expertise on a number of proposed amendments.
NECA expressed support for proposed changes to ensure developers and building management rules do not prevent the installation of solar panels and solar hot-water systems on the basis of aesthetics.
"Electricians and electrical contracting businesses are best placed to identify where panels will provide the best results for consumers," NECA writes in a statement.
"Intervention for aesthetic reasons would only hinder future rollouts of products and prevent work for Australian businesses, at a time of growth in the renewables sector.
"Electricians are qualified to provide guidance on solar products, having undertaken a four-year apprenticeship to learn their trade, with many also undertaking post-trade training to specifically develop expertise in the design and installation of solar panels and solar hot water systems."
At the hearing, NECA also supported proposed amendments to the Building Industry Fairness (Security of Payment) Act 2017, to insert a head of power into legislation and allow regulations to specify additional categories of contracts and subcontracts as meeting requirements of the retention trust arrangements within the current legislation.
This amendment will eliminate the risk of businesses winning contracts without holding a QBCC licence to avoid the need to meet retention trust arrangements.
Queensland's trust account framework provides further payment protection to the building and construction sector, particularly for subcontractors.
NECA used the opportunity through its submission to emphasise the impacts of extended timeframes for the implementation of the remaining phases of the trust account framework.
While acknowledging stakeholder consultation and industry preparedness are critical to the successful implementation of the framework, financial protection of NECA's members caught up in the contractual chain, particularly in the private sector, cannot come soon enough.
"NECA is recognised as a leading voice in the industry, and we are pleased to be offered the opportunity to act as a representative for our Queensland based members," NECA Group chief executive Oliver Judd says.
"It is vital that we continue to ensure that electricians and electrical businesses remain well represented as we discuss the electrification of infrastructure.
"These matters are priority concerns for NECA and its members. Our contributions to the bill stress that we must continue to close the gap on the payment risk assumed by electrical contractors."
He adds that strong economic recovery and the growth of local economies hinge on ensuring critical sectors like building and construction are supported: "The Building and Other Legislation Amendment Bill 2022 will create a better set of regulations for both consumers and industry alike.
"NECA is committed to working with the Queensland Government in whatever way we can to jointly implement a stronger framework and support industry as it continues its road to recovery," he says.
ADVERTISEMENT

ADVERTISEMENT