NECA Queensland Excellence Award Winners Announced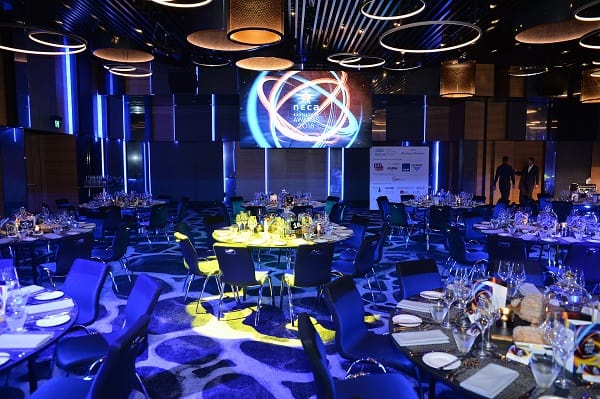 Innovation and excellence across the electrotechnology sector was recognised at the NECA Queensland Excellence Awards held on 7 September in Brisbane.
"The winning entries were chosen because of their commitment to excellence and safety, to their significant engineering achievements and their delivery of complex jobs on time," NECA Queensland executive director Peter Lamont says.
"The entries demonstrate the importance of the sector to a number of high-profile and critical projects including Brisbane Casino Towers, Brisbane International Terminal, The Wesley Hospital and Lakeland Solar & Storage."
Winning projects included:
Green Switch Electrical, Mansfield, winners of the Small Contracting Business category overcame the builder's reservations about the size of their company to complete the electrical
fit out of 70 new units before the deadline and in fewer hours than originally planned. As a result of their performance and valued input into the design process, they have become the builder's preferred electrical contractor.
Blue Star Atlantic, Morningside won the Industrial Small category with installation of all power, control and communications wiring for a complex automated mail sorting system. The installation, in a fully operational mail facility required high levels of project planning to keep the facility running and ensure the safety of Blue Star Atlantic and Australia Post staff during the electrical works.
Fredon (QLD) were the Work Health & Safety Management System (Project) category winners for the apprentice mentoring program they launched while working on the Brisbane
International Terminal Northern Concourse during which they launched an apprentice monitoring program. Apprentices had access to a nominated mentor at all times and was targeted at ensuring apprentices work safely and had the support they needed to be able to stop and ask questions if unsure.
A full list of winners can be found here.