Monash to support uptake of microgrids across Victoria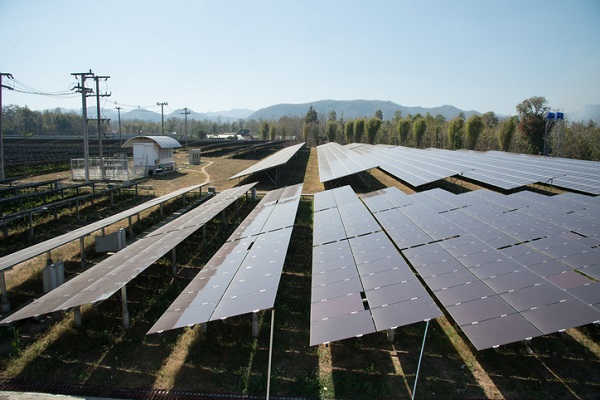 Monash University has developed a suite of interactive resources that aim to support the implementation of microgrids in commercial, industrial and community settings across the state of Victoria.
Partly funded by the Victorian government's Microgrid Demonstration Initiative, the Microgrid Electricity Market Operator (MEMO) 'toolbox' comprises a step-by-step journey on how to develop a microgrid – from planning to operations – to help guide precincts, businesses and communities through the process.
Monash University chief operating officer and senior vice-president Peter Marshall says that through the microgrid work, the university knows that there are barriers to uptake related to complexity and choice.
"Using our own operations, lived experience, research and development, and education capability, this toolbox is the first step in showcasing the role microgrids can play in helping to achieve net zero, and addresses barriers to the broader implementation of microgrids," he says.
Monash is supporting businesses and councils across Victoria to increase uptake, including the Yarra Ranges Council, which has a goal of achieving 100% renewable energy use by 2030 as part of its Liveable Climate Plan.
Yarra Ranges council director, environment and infrastructure Mark Varmalis adds: "Monash University's MEMO toolbox provides resources to increase understanding of how local microgrids can assist communities and businesses transition towards renewable energy and build local resilience. It also allows knowledge-sharing more broadly to benefit other local government areas."
Monash is well-advanced on its microgrid journey at its Clayton campus, with 20 buildings connected so far, allowing the integration of local electricity demand and supply with the broader energy network.
The MEMO toolbox will be supported by a professional development offering, currently in progress. Precincts, businesses and communities are encouraged to pre-register their interest in Monash's education and training opportunities on microgrids.
The toolbox launch follows the University receiving almost $2 million in funding from the federal government to use its net zero expertise to assess the feasibility of implementing microgrids in six regional Victoria communities, announced in July 2021.
"The Victorian Government is investing in microgrid demonstration projects to improve the agility, resilience, and reliability of Victoria's electricity system," Victorian minister for energy, environment and climate change Lily D'Ambrosio says.
"I congratulate Monash University for bringing to fruition their MEMO project and developing a toolkit to share knowledge and opportunities for microgrids in Victoria. These exciting projects are important for our future, helping us tackle climate change and reach our ambitious emissions reduction targets."