ML-NOXBOX-130 from M-Elec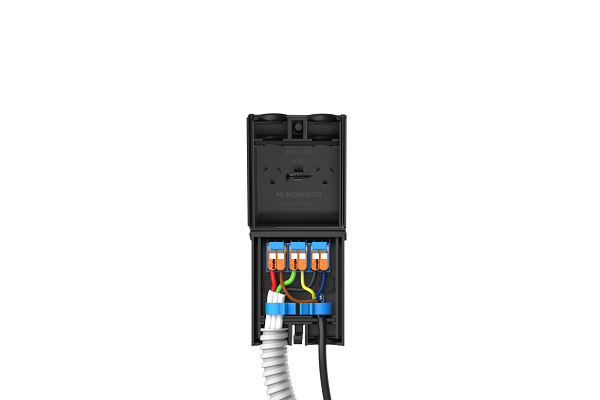 M-Elec has released the first model in the NOXBOX130 series, the ML-NOXBOX-130, which is designed by electricians, for electricians.
The ML-NOXBOX-130 is IP65 rated for vertical installation and features a folding lid, screw-less clamps, quick-snap connectors and both rear/bottom knock-out entry points.
"With no other comparable products on the market that offer the speed, ease of installation and slim design, the NOXBOX 130 will improve every job it is used for," M-Elec writes in a release.
As a one-piece construction being slim and compact, the latest solution gives electricians access to fast and easy wiring with multiple knock-out entry points.
It suits 0.2mm² to 4mm² cables, both flexible and rigid and has a temperature range between -20°C to 45°C.