Linked Energy named winners of the Master Electricians Australia National Awards for Excellence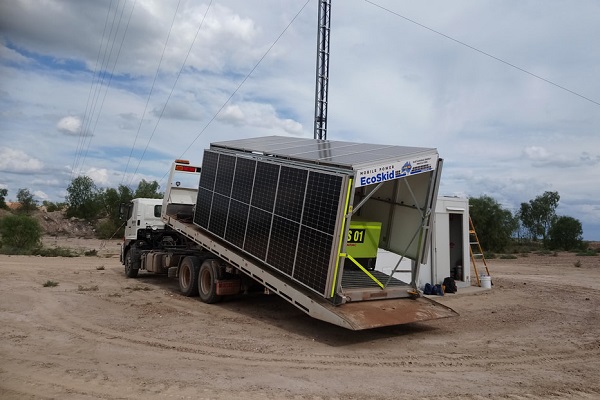 For the second consecutive year, Linked Energy, a local Mackay business has been named the Energy Efficient Project of the Year at the Master Electricians Australia National Awards for Excellence for the EcoSkid product.
The EcoSkid is a portable remote power plant originally developed to power a remote communications tower at a nearby mine site. Replacing diesel generators on site, the product relies on solar, batteries and inverters to generate, store and distribute power.
This reduces emissions and improves on environmental outcomes by minimising fuel, labour and service costs dramatically.
"We believe this award is a great reflection of Linked's continuous efforts to showcase we are leaders in the field of innovative renewable solutions, services and products," Linked Group Services managing director Jason Sharam says.
Master Electricians Australia chief executive Malcolm Richards notes that the awards recognise members of the electrical industry who most strongly reflected the values of quality, safety, energy efficiency, innovation and the highest standard of service.
"Linked are proud to be announced as winners of the MEA Energy Efficiency Project," Linked Group Services chief executive Peter Shaw says.
"This is a fitting reward for the effort of our tradespeople, engineers and admin support team. Receiving this award for a second year is confirmation Jason and I have a workforce which is second to none in Australia."
ADVERTISEMENT

ADVERTISEMENT