Legrand unveils new weatherproof LED exit signs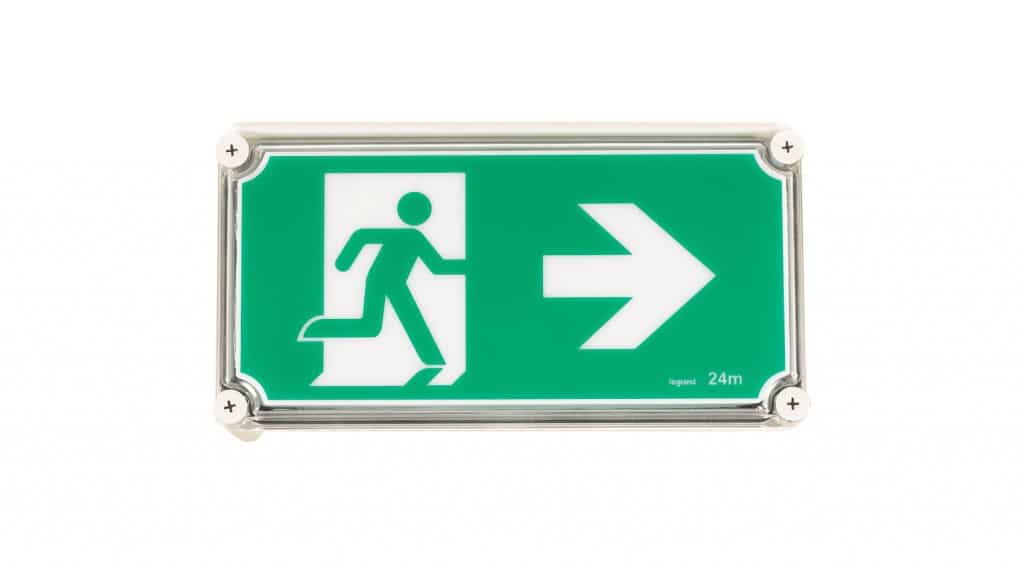 Emergency Exit Signs are like our special escape 'tour guides' in the case of a life-threatening situation. They provide round-the-clock illumination around key locations in buildings to direct people to safety in the case of an emergency. In order to do their job properly, they must be reliable, long-lasting and stay visible 24/7. To maintain their operation, most traditional 10W lamps consume up to 18W of energy on average.
Designed and manufactured in Australia, Legrand's Weatherproof LED Exit Signs perform with the highest durability and accuracy, while consuming only 4.5W of energy; a significant drop from the traditional 18W. They are also designed from a clear, high resistance polycarbonate cover and soft rubber gasket and come with an Ingress Protection Rating of 65 (IP65). This means they are protected from dust and water intrusion from any direction.
The long-life LEDs provide excellent illumination and have an average life span of up to 50,000 hours, ensuring consistent, sharp and bright illumination. All signs have a removable gear tray, which allows for simple installation and ease of maintenance. They are also available in stand-alone and Axiom wireless networked emergency versions.