Legrand incorporates DALI into emergency luminaires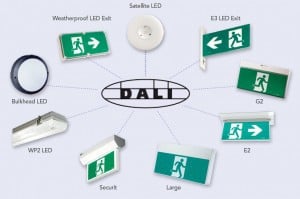 The term DALI is an acryonym which stands for 'Digital Addressable Lighting Interface'. It is an internationally recognised communication language and protocol for lighting control. The purpose of this common language is to ensure all electronic lighting devices such as general lighting, sensors, wiring devices and emergency lighting can communicate in synergy. DALI is codified under the International Standard IEC 62386. If your lighting devices are DALI compliant, there will be no communication problems; regardless of the manufacturer or system.
Legrand has expanded its emergency luminaires by incorporating DALI compliant control gear that bare the DALI logo. Designed and manufactured in Australia, our DALI Emergency Luminaires are amenable with the AS2293 Emergency Lighting Standard and the IEC 62386 DALI standard.