Legrand completes first delivery of GALAXY IoT solution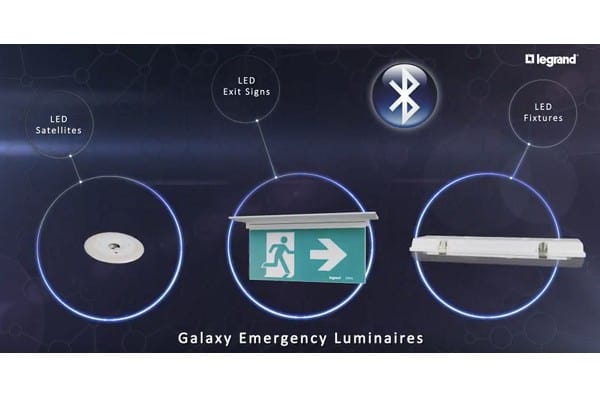 Legrand has recently completed the first delivery of its first commercial IoT solution GALAXY.
GALAXY is a connected emergency lighting monitoring system that is designed for smart buildings. This is Legrand's first step into IoT solutions for commercial projects, which expands on the company's current ELIOT portfolio.
Using a tri-wireless platform, GALAXY includes a low range wide area network communication for maximum coverage and infiltration, taking advantage of Bluetooth for direct communication with every emergency luminaire and WiFi for simple connectivity to the Galaxy web application.
The expansion of the company's IoT portfolio from residential into commercial solutions is Legrand's latest venture into the evolving technological advances of today's connected world. Legrand believes these advancements have transformed the electrical industry and are a major game-changer for electrical contractors in the field.