Leading the charge: Australia's first lithium-ion battery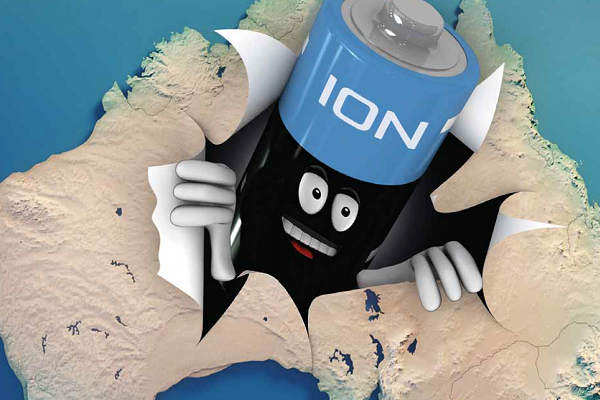 An ambitious new factory in Tomago, NSW aims to put Australia on the map for manufacturing hot weather optimised batteries. Anna Hayes found out more.
Sustainability is the 'mot du jour' these days, with renewable energy technologies becoming more and more prevalent in a landscape of ever-diminishing reliance on fossil fuels.
We are starting to see, if you will, a rebirth of how we consume energy and, more importantly, where it's coming from.
The Hunter region of NSW is one location to benefit directly from this, with a $28 million battery manufacturing facility set to be built in Tomago in early 2021.
Renaissance One is the brainchild of Energy Renaissance, Australia's first lithium-ion battery manufacturer. With an initial production capacity of 66MWh per annum, the 4,000 sqm purpose-built factory will produce safe, affordable batteries that are, crucially, optimised to perform in hot climates and will kick-start a new export market for the country.
Brian Craighead is a director at Energy Renaissance and he explains that the aim is to open Australia's first lithium ion battery manufacturing facility by next September.
"It's an advanced manufacturing facility so it will be heavily automated and these facilities, they start small and grow big quickly. I think we will be the first battery manufacturing initiative in Australia but we hope there will be others."
The challenge facing Energy Renaissance was that of making lithium ion batteries safe for use in hotter climates, without diminishing on cost effectiveness.
Brian explains that lithium ion batteries are optimised for temperatures up to 25 degrees and that, for most of the world, this isn't an issue. However, in countries like Australia, India, and most of Asia, 25 degrees is almost considered chilly by comparison to the usual temperatures.
"The problem with that," Brian says, "is that you have to add extra cooling, both when you buy it and to operate it in hotter climates. That's a price penalty you cannot avoid so it becomes expensive to deploy batteries in these places. Lithium ion batteries have a tendency to catch fire and it's not just a normal fire – the battery creates oxygen as it burns so it basically keeps going."
He points out that in Australia where bigger batteries could often go to very remote places, constant maintenance would be a challenge.
"So we had to completely remove the fire risk because when you put these closer to where people live, it becomes an issue more than when they're in the middle of nowhere where folks are used to managing the risk."
It's expected that more than half of the factory's output will be exported through the Port of Newcastle and Brian is adamant that this industry is one that can create jobs and a niche market for Australia, pointing out that it is, in fact, the only country in the world that has all the materials required to build the batteries.
"Australia has a trust mark of quality when it comes to products that do come out of here and our view is that we will export more than we sell domestically. Although, we are really surprised by the demand, it is clearly outstripping our capable supply."
That element of home-grown manufacturing is very important to the team at Energy Renaissance, not just because of the availability of all source materials locally but also as a sign of belief in Australian manufacturing which, Brian says, suffers something of a sceptical view.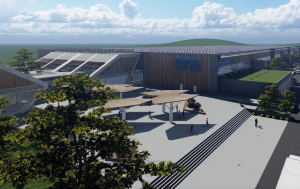 "A big part of it was not to get distracted by the temptation to build and manufacture overseas and it probably added a bit of time to the project because it's not easy, it requires a lot more planning. It's much easier to say 'let's just do it somewhere else'.
"There's a bit of a cultural scar in Australia, from failed attempts to manufacture cars and things in the 1980s. Many are convinced we can't manufacture here because it's cheaper in other parts of the world. It's often viewed as something we don't do very well and that is incorrect. The whole world of manufacturing has moved on and it's all very automated and computer driven now."
So what does this new development mean for the average sparkie going about their day-to-day work?
Brian believes there are opportunities galore stating that, even though there may be an element of mystery surrounding batteries and what is required for installation, the Energy Renaissance batteries will be simple jobs for qualified sparkies.
"We design our batteries so the standard electrician can maintain them. I think the opportunity for electricians is enormous because they're suddenly going to be unlocked to do these things. And it'll be both design and installation, which is going to get a lot simpler, and also the preparation. I think there's probably 20 years of work for sparkies in fitting in charging stations for EVs in every apartment and place, there's so much infrastructure to build."
From an environmentalism point of view, Brian points out that these technologies are becoming cheaper and easier to deploy to the extent that sustainability doesn't have to be the main selling point anymore.
"We don't really talk about the whole mission that we're on to take big chunks out of the carbon footprint. The reality is that if we build batteries that are safer and cheaper and work better, then everyone's happy. We get jobs, we make things and it just so happens that we're doing good things at the same time. The market has moved our way."
What is vital now, Brian believes is that Australian governments get behind emerging new businesses.
The Federal Government provided a co-funded grant of $246,625 through the Advanced Manufacturing Growth Centre to Energy Renaissance for the project. It was used to accelerate research and development.
Brian hopes that this support continues, stressing that theirs was one of the few industries where Australia could have a massive export impact, particularly as the demand is so great.
Brian points to electric cars as an example, pointing out that many countries have moved to ban petrol and diesel cars by a certain year. He says such announcements tend to accelerate movement, with people turning to electric vehicles quicker than they might have in the past.
"Every EV needs a lot of batteries. So they're chewing up all the capacity and more. You can't build enough factories quick enough just to feed this emerging EV market. So demand is outstripping supply and will for a long time. And I don't know many markets in Australia where demand is going to outstrip supply for a long time."
He adds that the Covid-19 crisis helped to focus many minds when it came to sustainable employment.
"You're looking for jobs, you're looking for growth, you're looking to export, and you're looking for new money in the economy. Sometimes, you don't have to over think these things."