Laying the foundations: electricians working with smart home technology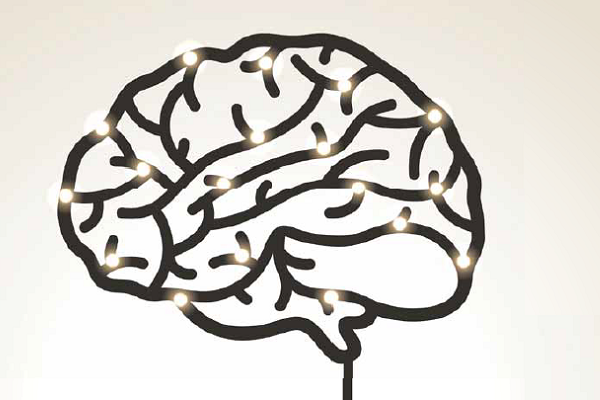 As home automation technologies grow in prominence, electricians need to be aware of what these systems offer as they will likely be the first port of call for home owners, writes Paul Skelton.
For a lot of electricians, times are tough. Margins are being squeezed, your customers are becoming increasingly demanding, often expecting champagne solutions on a beer budget, and your competition is blatantly undercutting you. So what can you do about it?
The answer, as ever, is to evolve.
For sparkies in the residential/domestic space, that evolution will likely lead you to home automation. Once the exclusive domain of the rich and powerful, home automation should now be looked upon as the 'fifth utility' in a home, alongside power, data, water and gas.
Awareness of home automation has never been greater, thanks in large part to Google Home and Amazon Alexa,
which have brought the term into the mainstream (despite not actually offering 'home automation' solutions).
Savvy sparkies would be wise to find ways to capitalise on this current growth in awareness as they will likely be the
ones home owners turn to for advice.
"From HVAC to lighting, security and multi-room audio systems, the demand for smart home technologies is on the rise," says RTI's regional business manager for US East, Angel Mardrid. RTI is available locally via Connected Media Australia.
"For electricians, this burgeoning market presents an opportunity to expand their service offering and grow their business."
Lauren Simmen is the marketing director of AMETEK Electronic Systems Protection. AMETEK is the parent company of SurgeX, which is distributed in Australia by home automation industry giant Amber Technology.
"Home technology isn't new, but it's undergoing a revolution," she says.
"Most average homes have a TV, but the introduction of smart speakers just over five years ago has changed the home technology game and put the world on the path to every home being smart.
"Smart speakers have served as a catalyst to introduce home owners and renters to the smart home and have become the gateway to driving adoption of other devices such as lights, thermostats, door locks, cameras, sensors and more."
Today, a reported 83% of Australians own smart home devices and the adoption curve is moving into its next phase.
But as families purchase and install their own connected devices, they're challenged by network troubles, connectivity complexity and power problems that can tarnish their smart home experience.
Demand for technology and support combined is making the smart home is the next growth opportunity for electrotechnology professionals, Lauren explains.
"Do-it-yourself (DIY) smart home devices are a good entry point, but can be lacking in experience and ease-of-use, as the average home owner isn't equipped to handle technical network, troubleshooting and device management," she says.
"Planning a smart home foundation sets both professionals and home owners up for success. The foundation consists of three parts: The smart home platform, the network and the power conditions."
While smart speakers may be an entry point for connected home adoption, they can't support a home full of devices. Professionals need one or multiple smart home platforms to offer customers an upgrade path from DIY systems, to simple one-room systems, to monitored security, to platforms that can be fully integrated in the home such as Control4, Crestron, Savant, ELAN, URC, etc.
"Selecting the right platforms to offer allows professionals to suit a variety of customer needs, with key features such as a user-friendly interface, a strong product ecosystem and the ability to be customised and expanded," Lauren says.
Angel agrees.
"A smart home by itself isn't actually all that smart, and having an app on a phone or tablet doesn't make a device smart either. The real intelligence comes from having multiple systems integrate and talk to each other," he says.
"Unfortunately, many just don't do that very well and the user experience suffers. To put this in perspective, think back to the days of coffee tables cluttered with remotes — one for the TV, another for the cable box, a third for the sound system and so on. It was unsightly, inconvenient and cumbersome. Well, smart phones are often the modern day equivalents, choked with apps that control individual systems or devices. It's just as inconvenient, if not more so. Just ask anyone who's needed to answer their phone and turn down the TV volume at the same time.
"To solve the cluttered coffee table dilemma, companies like RTI introduced powerful remotes that could handle
all of those components with a single controller. Fast forward to today and we're doing the same thing with smart devices. Modern automation technologies take all of a home's devices and integrate them into one unified control system."
It is this unification that really delivers on the promise of the smart home and provides the value users expect, Angel says.
"For example, automation systems allow for the creation of preset scenes. One might be a 'Welcome Home' scene that turns on the lights, disarms the security system, starts playing music and sets the temperature to a certain
level — all with the press of a button or simple voice command.
"Devices can also trigger actions by other systems. For example, to scare off intruders and alert home owners and neighbours, a tripped door sensor can trigger all of a home's lights to flash on and off and an alarm to sound. The possibilities are virtually unlimited, but they require a control and automation system, which makes that — backed by a reliable network — the cornerstone of the electrician's offering."
The next foundational element of the smart home is the network. Most smart home devices rely on the wireless network for remote control ability, scheduling and other features, and professionals lend value by creating a robust and stable network foundation to support customers' systems.
"The network is the backbone of any smart home. Internet connectivity is just as important to the proper functioning of smart systems as electricity. But it's not just installed technologies that connect to the internet, it's all the other devices in the home as well — phones, tablets, PCs, smart TVs, wearables and more. They are all competing for bandwidth and like an overloaded circuit, this congestion can lead to poor system performance and a disappointing
user experience," Angel says.
"The demands are more than a basic router from on internet service provider (ISP) can handle. And while enterprise-grade solutions aren't typically required, higher-end routers with more advanced technologies are. For homes with video distribution systems, managed Gigabit switches will most likely be needed as well.
"Electricians need to take a course or two to educate themselves on these solutions to deliver the best experience for their clients."
Lauren agrees that ISP-supplied network equipment can't handle the device load associated with a smart home.
"Upgrading to higher-grade networking gear is the first step to building a foundation," she says.
"Then, professionals can apply best practices to create the network, passwords, a guest network, etc. And, depending on the brand and product models they choose, professionals can also use remote monitoring services to keep their customers' systems online and troubleshoot devices without the need for on-site service."
Lastly, she says, the smart home foundation needs power protection.
"Most home owners are unaware of power's importance to their system's overall health. Beyond obvious interruptions such as lightning storms and environmentally-caused brownouts – spikes, sags and electrical noise are common, daily occurrences in the home. These power problems can be caused by sustained over voltages on the grid, or voltage sags and swells, which can be generated at the grid level, or caused by wiring issues or neighbouring  electrical loads within a building.
"These anomalies can negatively affect a smart home, causing downtime and creating problems for professionals; for example, repeated damage to a projector in a home's media room could call for frequent bulb replacement. The home owner may assume that the product was faulty or problematic, but the issue could have been caused by power anomalies.
"The affects of poor power quality are frustrating for home owners and costly for professionals who need to repeatedly order a new product and schedule on-site visits to the home for replacement and repairs," Lauren says.
"Some home owners might have power-strip-based protection, but these systems, like the network, need higher-grade equipment.
"Most power products available at retail use metal oxide varistors (MOVs) to handle surge energy; they have a limited lifespan and still let harmful energy through to devices. Proper surge protection should have multi-stage technology, like Advanced Series Mode, which neutralises surge energy and has an unlimited lifespan."
Once electricians understand the foundations of a smart home system, it's on them to become properly trained in the art of home automation.
"Professionals need a combination of manufacturer and industry training to learn each element of the smart home foundation, as well as instruction and practice for specific network, power and smart home platform products selected," Lauren says.
"Training takes continuous upkeep from professionals to ensure they're staying relevant and up to standards, learning new technologies, best practices and products as they become available."
Above all, electricians should look to CEDIA for education in globally-defined industry best practice.
In fact, over the next 20-odd pages, the teams at CEDIA, Electrical Connection and its sister publication, Connected, have put together this fairly comprehensive guide for electrical contractors about how to approach the smart home market. It should provide you a strong basis with which you can adapt and grow your business. For example, Angel suggests focusing on lighting as an effective way to get the smart home conversation started with home owners.
"After all, electricians are often in a home in the first place to install light switches, so there's an opportunity there to discuss making those switches smart using technologies like Z-Wave or systems from Lutron, ABB, Clipsal and others," he says.
"Home owners can see the value in being able to control and automate their lights, whether it's for security, convenience, energy savings or the overall 'wow factor'. And while automated lighting will often start out on a small scale in many homes, it will grow quickly and continually. It also paves the way for addition smart systems, like climate control and AV.
"In new builds, electricians are already on-site installing electrical infrastructure. While they are running wire for lights and outlets, it makes sense to suggest doing the speaker wiring and networking infrastructure while they're at it. In this way they can provide a one-stop shop for builders to deliver the smart systems today's buyers are looking for."