LAVO launches first commercially ready hydrogen energy storage solution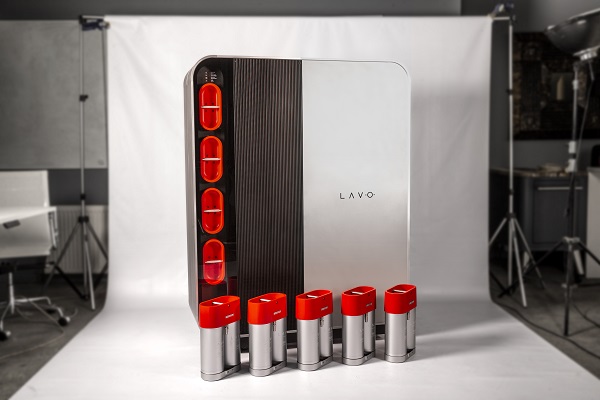 LAVO, an Australian technology company, has launched the world's first commercial-ready hydrogen energy storage system, made for everyday use in residential homes and businesses.
Developed by researchers at UNSW, the LAVO solution is a complete, versatile and sustainable solution which boasts three-times the capacity and double the expected lifetime compared to energy storage solutions on the market today.
LAVO will initially target four Australian key markets: residential, commercial, off-grid/back up diesel, and telecommunication towers.
Australia is a world leader in rooftop solar penetration with over 15% or 2.4 million houses with installations, creating significant opportunity for LAVO to make a notable and immediate impact. In addition to metropolitan homes and businesses, its hydrogen storage technology will provide regional and rural properties with much needed secure and reliable energy source for microgrid, edge of grid and off-grid solutions.
"We are very excited to be building the next generation of energy storage in Australia alongside the leading researchers at UNSW and our world-class manufacturing partners. LAVO's technology is truly a game changer for the energy storage market, and we believe it will have a real, positive impact on the way people power their lives," LAVO chief executive and executive director Alan Yu says.
He adds that a with the support of Australian state and federal governments, as well as many others around the world, he believes that hydrogen storage technology has a very bright future with a wide variety of everyday applications.
"With today's launch, we have reached an exciting milestone for our Company and for our technology, but our work is far from done. As we advance the LAVO System through the final approval stages ahead of commercialisation, we continue to research and explore other ways that we can enable consumers to live greener through a broad range of LAVO products in the future," Alan adds.
The LAVO System is slated to be available for advance purchase by November 2020 and ready for installation by June 2021.
It has partnered with world-leading industry providers, including Evergen, GHD, Design + Industry, Varley, Ampcontrol, Nedstack and Enapter. It estimates that it will create 1,400 Australian jobs by 2025, including R&D, manufacturing, installation and maintenance.