Laser Tradies take on Kokoda for Mental Health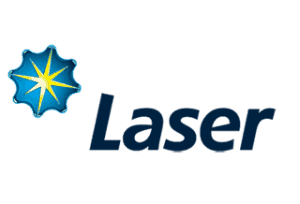 Twenty plumbers and electricians from the Laser Group will take on the Kokoda Track in June as they work to raise funds and awareness for the work of beyondblue and the impact of mental health in the workplace.
Encompassing over 1500 plumbers and electricians with Members located throughout Australia, Laser Group is aware of the fact that many of the people who make up the business fit into the categories most impacted by depression and anxiety.
As a result, the business made a strategic decision to partner with beyondblue and assist where it could whilst gaining access to tools developed for both individuals and businesses.
Training since January, Members from the Laser Group will walk the Kokoda Track from June 19 to 28 and include staff from the Group's National Support Office including Managing Director, Steve Keil.
With the Laser Group raising over $150,000 for beyondblue in the 12 months, Keil is passionate about the work that beyondblue does and ensuring the Laser Group Members have the tools to assist with Mental Health in the workplace.
"It's predicted that over 45% of Australians will suffer from depression, anxiety or some other debilitating mental health issue in their lifetime.  The stats also highlight that construction workers are more than twice as likely to suicide as other people in Australia. That's our workplace and we're not happy about the numbers, so we're doing what we can to raise funds and awareness by supporting beyondblue".
Keil is proud of what the Group has achieved together and excited by the support shown by Laser Group Members for beyondblue.
Managing director of Laser Electrical Bendigo Gary Frank is one of the Members taking part in the Laser Group Kokoda Challenge.
Frank has included his first year apprentices as part of his training, blocking out Wednesday afternoons to walk 10 kilometres.  As well as building up his own fitness, Frank uses the time to get to know his apprentices and ensure they are ok, at the same time talking to them about Kokoda and the young men who fought there.
"I wanted to find some of the Kokoda spirit that is found only by being there," Frank said.
"Having lost a workmate to suicide, this is a great opportunity to raise awareness about the great work beyondblue does.
Training for Kokoda and using the time to reflect, I know that I've already changed from this experience and that is a good thing."
Also training for the Kokoda Challenge is Sean Richardson from Laser Plumbing South Perth. Having lost his mum to melanoma last year, Sean recognises how easy it could be to fall into the trap of depression.
Richardson said "For me it was the realisation that you never know when you could be affected by depression.
Recognising you had depression and accepting that it was okay and that you didn't have to keep the way you were feeling to yourself is the key to getting rid of the stigma surrounding the illness."
Reports conducted by Price Waterhouse Coopers and The National Rural Health Alliance found that those working in construction were more than twice likely to suicide as other people in Australia with apprentices being two and a half times more likely to suicide that other young men their age.
Male suicide in regional areas is almost double that rate of suicide in city areas with men living in remote areas almost six times more likely to commit suicide than their city counterparts.
ADVERTISEMENT

ADVERTISEMENT