LAPP unveils ETHERLINE FD P Cat.5e with bio-based plastic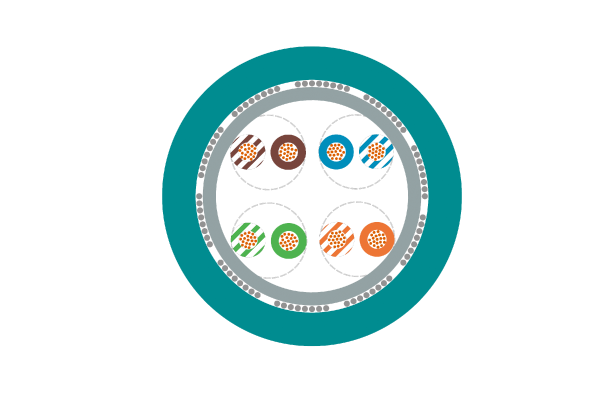 LAPP has unveiled its bio-based sheathing plastic ethernet cable to help customers of the leading global supplier of cables and connectivity solutions to reduce their carbon footprint.
LAPP Australia managing director Simon Pullinger says the new sheathing for the widely used ETHERLINE FD P Cat.5e for industrial ethernet was created as a goal that LAPP and the global chemical company BASF set themselves for environmental good.
"The ETHERLINE FD P Cat.5e for industrial ethernet was chosen as a first for the new sheathing because it is a widely used existing product from LAPP portfolio. It is ideal for patch cable applications and for cable chains," Simon says.
"Climate change is one of the most important issues of our time. The carbon footprint, most of all, indicates how much climate-damaging carbon dioxide is produced because of the actions of people and companies. The lower, the better."
Other bio-based LAPP products will follow progressively, as LAPP Australia further extends its top service ethos and expands its stocking of 5,000 cables and associated cable accessory parts locally for immediate despatch (in addition to 25,000 product lines delivered from its parent LAPP in Germany within two weeks).
ADVERTISEMENT

ADVERTISEMENT