LAPP high ambient heat cabling range delivers durability and reliability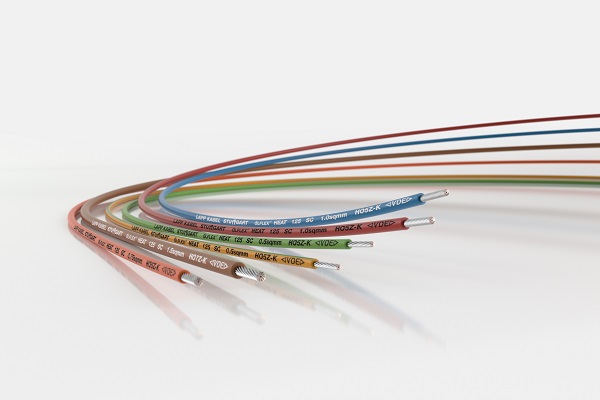 Expanded ranges of high-ambient heat cabling are being stocked locally by LAPP Australia to assist companies in its Industry 4.0 digital transformation by shortening delivering times and increasing technical backup services for the globally respected ÖLFLEX range.
LAPP Australia managing director Simon Pullinger says that the LAPP ÖLFLEX Expanded Ambient Temperature cable range is engineered for demanding industrial environments including foundries, commercial baking equipment, food and beverage heat processing technologies, steel mills, mineral processing involving heat processes, glass factories, furnaces, other high-temperature applications.
LAPP's heat resistant wire features silicon and finely stranded tinned copper for high-quality functionality and high levels of heat protection. High-temperature cable options include resistance to UV radiation, abrasion and tears. Further options include outstanding resistance to oil and weather and high flame resistance.
"As with the broader ranges of LAPP ÖLFLEX cables, our heat resistant wire cables are flexible and stand up to harsh industrial environments to keep factories and processing plants running," Simon says.
The Australian branch of the German global leader in cabling and connectivity solutions, LAPP Group, has more than doubled its inventory of locally stocked product lines, from 1,500 to more than 4,000, since setting up in this country just four years ago. Over that time, LAPP Australia has also expanded staff nearly fourfold (from six to 22 specialists and growing) to provide industry-best levels of supply service and engineering expertise.
"Our service levels – which have set out from day one to be the best available – are a major advantage to companies seeking not only the best quality cabling solutions, but also similarly excellent engineering services vital to integrated electrical, process and automation engineering solutions," Simon explains.
The ÖLFLEX HEAT cables feature:
The ability to maintain electrical and mechanical properties in extreme heat and cold to ensure uninterrupted power in severe conditions.
Durable materials, including cross-linked polymers, silicone, fluoropolymers and fibreglass.
Cross-linked polymer cables that deliver increased thermal resistance, as well as resistance to corrosion, abrasion and a range of operating fluids like solvents and detergents.
Silicone cables that exhibit hydrolysis and UV resistance.
Resistance to chemicals.
The LAPP Australia ÖLFLEX range includes single and multi-core cables in different diameters, weights, temperature ratings and resistance types.
ADVERTISEMENT

ADVERTISEMENT