KNX EV energy management rolls out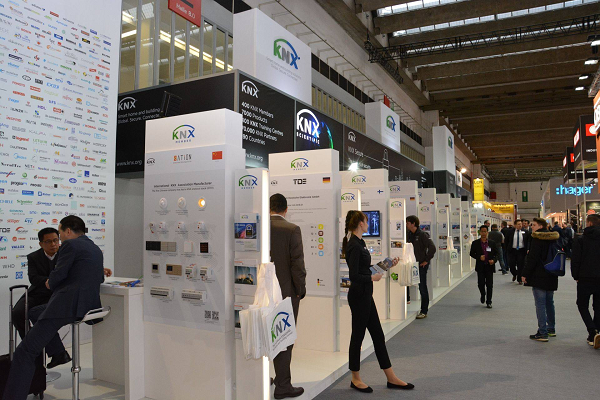 The KNX Smart Home now offers EV energy management, giving users a method of coordinating, managing and controlling consumption in the changing energy industry. KNX also aims to address a number of questions that come from e-charging stations in residential buildings.
Domestic electricity connections, either single phase or three phase, are already under strain with high EV battery capacities of up to 100kWh. Commercially available charging stations offer connection capacities of between 3.7 kW (single phase, 16 A) and 22 kW (three phase, 32 A).
"E-charging stations in residential buildings are growing in prominence but with them come questions such as: How much energy will they need? When can you charge your vehicle? How much energy is available? Can off-peak prices be used for low-cost charging?" KNX Chairman Ian Richardson asks.
To ensure grid stability in the future, KNX IoT services enable the integration of energy participants such as intelligent charging stations, into the KNX Smart Home.
"The key to energy management is a Customer Energy Manager (CEM), an interface between the intelligent power grid and the KNX Smart Home as this coordinates the interaction between external energy consumption specifications and its internal optimisation," Ian says.
"Communication is based on the Smart Grid/Smart Home architecture standard. To ensure interoperability, international working groups at the standardisation bodies CEN/CENELEC TC 205/WG 18, in which the KNX Association participates, are developing appropriate data models and optimisation strategies.
"A visualisation with diagrams and graphics on KNX services provides an overview of chargeable energy quantities, percentage charge status and personal use. Available energy, for example from a photovoltaic system, can also be displayed."
Energy consumption management is critical in the future of EVs and avoiding unnecessary peak loads while operating economically. KNX building automation forms the basis for active and complex energy management. KNX IoT services will continue to ensure the integration of as many energy participants as possible.