Klein Tools releases the NCVT-6, a non-contact voltage tester pen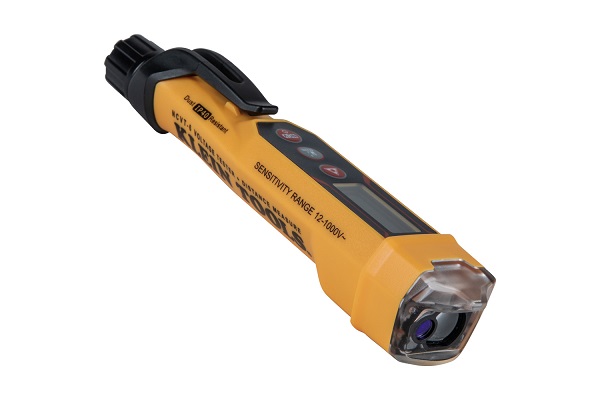 Klein Tools has released the NCVT-6, a non-contact voltage tester (NCVT) with an integrated laser distance meter. It can determine the AC voltage in cables, cords, circuit breakers, switches, outlets and wires.
It can detect voltages over the full-range from 12 to 1,000 VAC and can measure distances from 51mm up to 20m. The laser distance meter functions independently from the NCVT with a simple-to-use intuitive interface.
Easy, single button changes between voltage detection and laser distance measurements. For ease of use, electricians can switch between metres, inches with decimals, inches with fractions, feet with decimals and feet with fractions.
It's also lightweight with a pocket clip to make it easy for everyday use, carrying and storage. Despite its size, it can also withstand a 2m drop, making it ideal for sparkies who work up a ladder or have to work that far off the ground.
And finally, it comes with the standard IP40 dust resistance and CAT IV 1,000V safety rating.
ADVERTISEMENT

ADVERTISEMENT