Klein Tools releases a digital clamp meter, AC auto-ranging 400 amp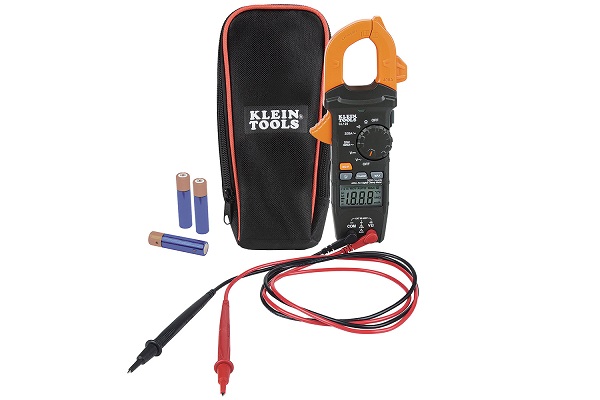 Klein Tools has released the CL120 digital clamp meter which measures AC current and NCVT via a clamp and AC/DC voltage as well as resistance and continuity through test leads.
The non-contact voltage tester comes with auto-ranging measurements up to 400 amp and has a voltage tester integrated into the clamp jaw.
It comes with a backlit LCD screen, making it easier to see in low light and it automatically powers off after ten minutes of not using it to conserve battery life. On top of that, a low-battery indicator lets electrical professionals know when it needs more power.
Additionally, it includes a carrying case, test leads with CAT III/CAT IV safety caps, instructions and three AAA batteries.
It can withstand a 2m drop, ideal for sparkies up a ladder or elevated height.
It also meets requirements for use in basic and controlled electromagnetic environments such as residential, office and light-industrial locations.