JH Market releases Australian first downlight that can improve sleep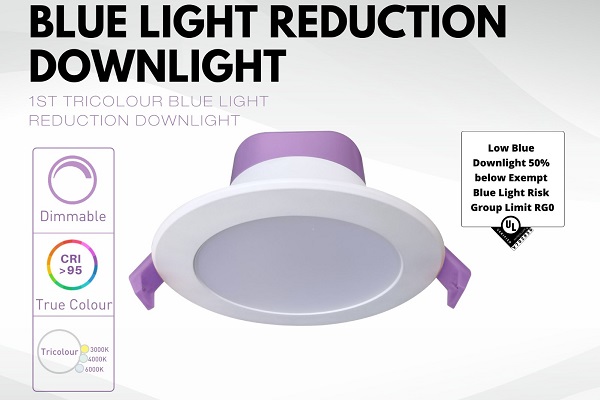 Electrical wholesaler JH Market has released the first UL-certified Australian downlight that aims to reduce blue light, improving user's sleep.
The downlight lowers blue light emissions by upwards of 50% based on testing by auditor Underwriters Laboratory (UL).
This blue light has been shown to disrupt circadian rhythms and suppress melatonin. Blue light can also be found in many consumer electronics and the JH Market solution works in tandem with reduced 'screen time' before bed.
Even with the greatest care taken to limit blue light from devices, the challenge of dealing with household lighting remains, as traditional LED downlights also emit blue light.
JH Market's Blue Light Reduction Downlights also scored an impressive rating of >95 out of 100 on the Colour Rendering Index (CRI), a favourable side effect of reducing blue light. CRI is a measure of how accurately a light source displays colour to the eye, with 100 being the highest possible score and the equivalent of Sunlight. Commonly used LED downlights have a CRI score of around 80.
As a result, the Blue Light Reduction downlights can also enhance lighting in commercial environments such as art galleries, museums, cafes, supermarkets and other settings requiring true to life colour rendering.
"With over 25 years in Australian electrical wholesale, we also have a strong commitment to our trade customers, to help them create a point of difference they can offer their customers," JH Market executive chairman James Wang says.
"We look forward to partnering with them to launch this product into the Australian market."