SPONSORED BY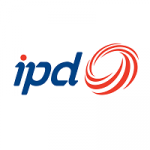 IPD leads the way in EV charging infrastructure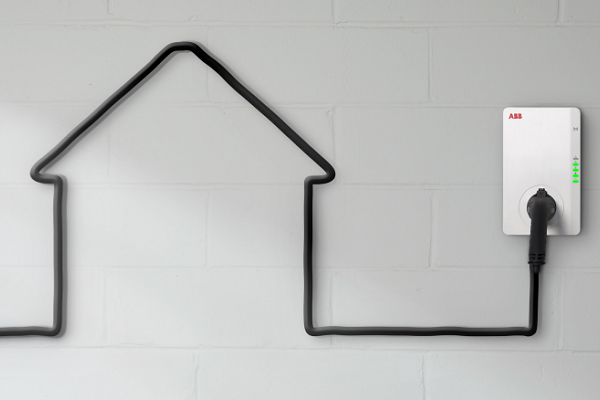 Electric vehicle (EV) charging infrastructure has made its way to Australia and IPD now specifies, sells and services chargers for a range of applications. Sean Carroll finds out more.
It's clear that the future of cars is electric and as Australia moves further into the electrified transport world, electricians have a huge role to play in rolling out appropriate infrastructure. IPD's range of EV chargers is ideal for commercial and residential settings across the country.
IPD is the master distributor for ABB's Terra AC range of EV chargers and after recently acquiring Gemtek, Western Australia's leading EV charging and energy management specialist, the team has a range of solutions for any project that might need them.
On top of the products, IPD also offers a complete EV charging solution, incorporating design, infrastructure upgrades, hardware, software, installation and ongoing maintenance into the charging product.
The Terra AC charging range from ABB is one of the strongest wall boxes on the market today, adding to the strong portfolio of AC and DC chargers. It gives users a superior EV home charger while delivering high-value quality, future-proof flexibility and advances to safety and protection.
"IPD is proud to be the master distributor for ABB's Terra AC range of EV chargers in Australia. These are available in 7.4kW, 11kW and 22kW and can be provided with either a Type 2 socket or a 5m Type 2 tethered lead," IPD product manager Michael Morgan says.
"All models have an Ingress Protection rating of IP54, come with Bluetooth, WiFi, Modbus and Open Charge Point Protocol (OCPP) connectivity capabilities as standard and boasts built-in load management software."
The Terra range includes some of the safest chargers on the market with several built-in safety features including overcurrent, overvoltage/undervoltage, ground fault, surge protection and protective earth continuity monitoring.
Michael adds that the company recently completed Western Australia's first electric bus trial at the Joondalup Depot, working with the Perth Transport Authority of WA, ABB and Volvo to deliver fast-charging infrastructure for the electric buses: "ABB's Terra124 124kW high-power EV chargers (upgradeable to 184kw in future) will provide the bus depot overnight charging for its new Volvo electric buses. The project also includes 100kw of Solar, with a 302kwh BESS to support the chargers.
"The chargers also include cloud connectivity, allowing network operators the option to remotely monitor and diagnose the charging infrastructure 24/7, maximising uptime, increasing efficiency and ensuring reliable infrastructure for the depot."
Michael says that the chargers make use of combined charging system (CCS) connectivity and OCPP compliance. By combining the charging and charging post, IPD can reduce the infrastructure footprint necessary to charge multiple buses, making it a valuable addition to compact installations like bus depots where space comes at a premium.
On the Gemtek side of IPD's business, the acquisition gives them a specialist in EV charging and energy management: "We can now offer turnkey AC and DC charging solutions from design and infrastructure upgrades, through to installation and ongoing maintenance."
In January 2022, Gemtek delivered Tritium 50kw and Delta 22kw DC EV chargers and technical services to a passionate EV owner, retired engineer Jon Edwards for a sustainable transcontinental crossing, adding BiØfil charging systems across the Nullarbor Plain, helping EV drivers travel across the country. The project initiated by Jon was supported by the University of Western Australia's REVS Project, Tesla Owners Club of Australia, the Tesla Owners Club of Western Australia, AEVA, TeslaWA Slack group and a crowd-funding project on chuff.
BiØfil is a world-first EV fast-charging system that is fully off-grid, self-contained and powered by used chip (vegetable) oil from roadhouse deep fryers. Installed at the Caiguna Roadhouse, approximately 370km east of Norseman and 370km west of the South Australian border, it became one of the most remote EV chargers in the world.
—
For more information on IPD's EV chargers, contact them on 1300 556 601 or visit this link.
SPONSORED BY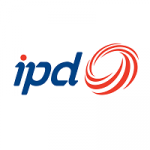 ADVERTISEMENT

ADVERTISEMENT