Industry standard on warranties boosted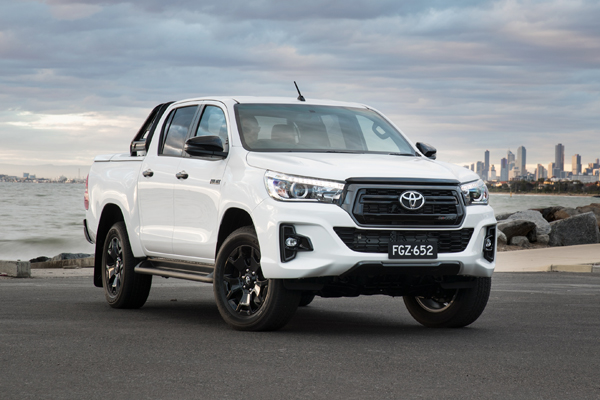 Competitive pressure applied by leading automotive brands on the length of new-vehicle warranties in Australia has prompted several others to fall into line and up the ante from the previous industry standard – three years or 100,000km – to a higher level of assurance for light-commercial vehicle owners.
Among them, Toyota Australia – the nation's top-selling brand, with the HiLux also carrying the tag of 'Australia's Most Wanted' – has finally moved to five years and unlimited kilometres for private buyers, while fleet customers have cover for up to 160,000km.
Toyota's 'Warranty Advantage' also includes a money-back guarantee on vehicles that break down and cannot be driven in the first 60 days of ownership, while as an added incentive to take the vehicles back for regular maintenance at a Toyota dealership, the warranty can be extended to seven years on the engine and transmission for vehicles that undergo scheduled logbook servicing.
Other brands making similar moves recently include Volkswagen and Mazda, both of which now offer cover of five years/unlimited kilometres, and SsangYong, which with its relaunch to Australia has gone as step further with a seven year/unlimited warranty.
The five-year/unlimited cover matches the coverage introduced earlier last year by Ford and Holden – for private buyers and ABN holders, at least, with some restrictions placed on fleets by certain brands – while Hyundai and Mitsubishi were early adopters of the five-year term.
As a temporary measure, Mitsubishi Motors Australia Limited is also including seven-year/150,000km coverage for its upgraded Triton ute until at least the end of the 2018/19 financial year, which might be extended if it proves to be a hit among buyers.
Renault recently extended its warranty cover for its LCV range to unlimited kilometres, but the three-year period remains, while Peugeot/Citroen last year moved to five years/unlimited for its passenger cars but left LCVs at three years/100,000km.
The latest moves leave only a couple of high-volume vehicle brands with light-commercial vehicles in their stable – notably, Nissan and Mercedes-Benz – as obvious exceptions to what is now the rule, with these companies still sticking to a three-year warranty – at the time of writing, that is, because the landscape is changing fast.