IDEAL launches new Feed-Thru product line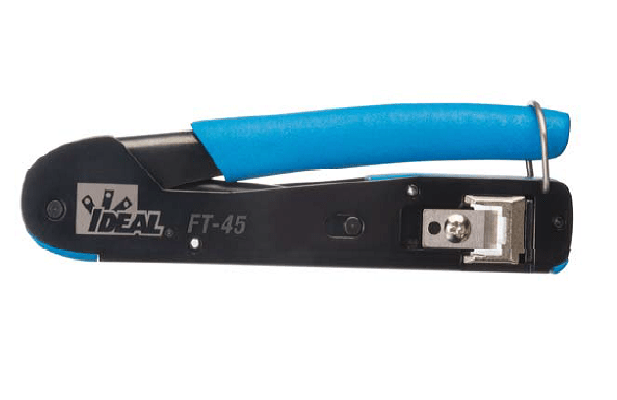 IDEAL Industries has launched the latest products in its Feed-Thru line, the RJ Feed-Thru modular plugs and the FT-45 crimp tool.
The FT-45 Feed Feed-Thru RJ-45 modular plugs and crimp tool have been designed to simplify assembly and termination of CAT5e and CAT6 modular plugs.
The FT-45 connectors are all single piece connectors with feed-thru holes at the end of the plug, preventing the need to pre-trim conductors to a specific length. The feed-thru holes also allow users to verify correct wiring order rather than having to look through the plug body.
IDEAL's FT-45 crimp tool are more compact yet have a larger opening than traditional crimp tools, with IDEAL promising over 2000 cuts from each of its blades. Replacement blades will be available for purchase later this year.