Gabba Stadium installs Sylvania Briteline LED Raptor floodlights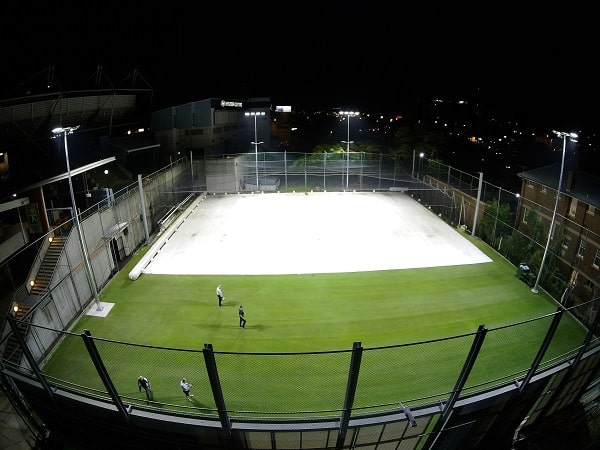 Sylvania Briteline LED Raptor floodlights have been installed at the external cricket practice nets at the Gabba, Brisbane in collaboration with Norman Disney & Young (NDY) Engineering Consultants.
The first stadium to install LED lights for practice nets now allows players to prepare for the big games under the same intense lighting conditions as a night time test match.
NDY considered multiple options and arrangements in developing the design and ultimately an LED light solution was chosen for its use of optical technology. The Sylvania Briteline LED Raptor floodlights were developed by Gerard Lighting to distribute light exactly where it's needed, providing better control, lower glare and less spill light. These floodlights also use less than 40% of the energy used in traditional 2KW Metal Halide floodlights and reduce greenhouse gas emissions.
The site size and its location within the Gabba precinct, placed some significant constraints on pole location and heights, being critical for the optimal delivery of vertical illumination essential for batsmen in following the flight of the ball.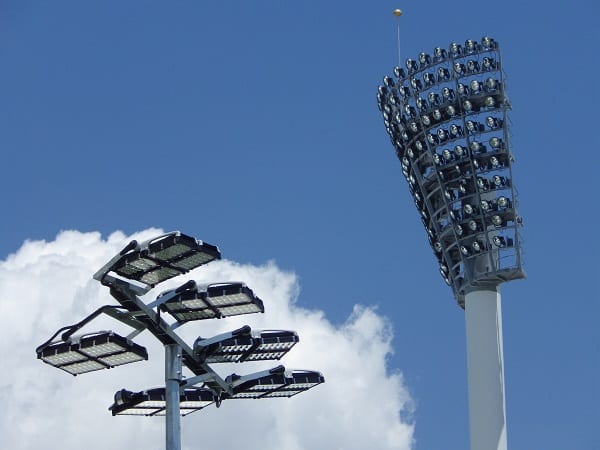 To ensure the vertical illumination requirements in the design of the lighting scheme – the biggest challenge, computer modelling of the floodlight aiming was completed, with real life results ultimately superseding that of the computer modelling predictions in all aspects.
All parties involved were under very tight procurement and construction schedules, with the construction only starting in early November and installation completed and operational by the first week of December.
A flexible lighting scheme, dimmable for general illumination for promotional events out of cricket season periods was achieved, while complementing the main oval lighting augmentation recently completed, also a collaboration between Gerard Lighting and NDY.