Fuss-free power monitor from Socomec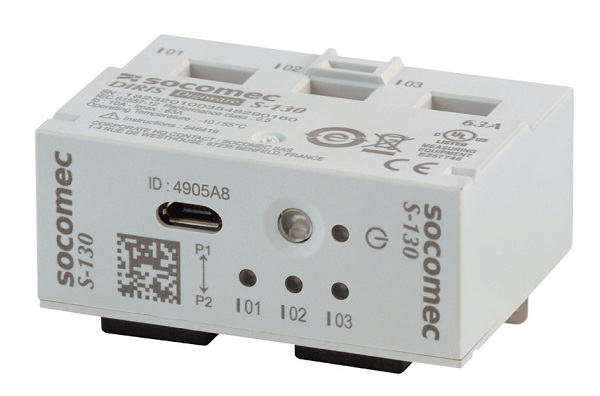 A new power monitoring device is available from Socomec – the Digiware S, which is suitable for data centres, infrastructures and industry applications.
Featuring three integrated current sensors, it can be installed in new or existing electrical panels, measuring  one three-phase or three single-phase electrical circuits up to 63A. It also features PreciSense, AutoCorrect, and VirtualMonitor for seamless installation and accurate measurement.
PreciSense ensures 100% reliable accuracy across the entire measuring chain in accordance with the IEC 61557-12 standard: class 0.5 for active energy.
AutoCorrect guarantees an optimal functioning measurement system through automatic installation verification. It checks phase sequencing and automatic configuration of the direction of current. It ensures that equipment is correctly wired at all times, making it an efficient and cost effective tool.
VirtualMonitor allows contractors to monitor the status of a device throughout an entire installation without additional hardware or wiring, as well as providing remote, real-time access.
The Digiware S is designed for fuss-free, plug and play installation and it can be installed in Digiware multi-circuit measurement systems, enabling high-end monitoring of a large number of loads.