Fujikura introduces new fusion splicing range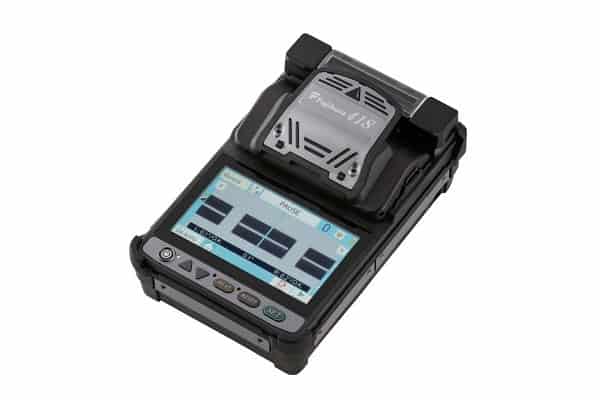 Fujikura has released the latest version of its active cladding alignment fusion splicing range, the 41S.
The 41S used core sensing loss estimation technology and promises to provide the most accurate assessment of splice loss available in any active cladding alignment splicer on the market. Enabled by Warm Splice Imaging (WSI), the 41S can determine the accuracy of core alignment by evaluation of the splice during the heating process.
This technology aims to deliver splice loss estimates with a greater level of accuracy than those based on cladding alignment alone.
The 41S features a six-second splice time and 25-second shrink time, an extended-life battery rated for up to 200 splice and heat cycles, and long-life electrodes lasting 5,000 splices. The 5″ touch screen monitor provides simple, intuitive menu navigation and a clear image even in the brightest sunlight.
Online software updates allow users to stay up-to-date as new splice programs become available. The dual-camera, active V-groove alignment system of the 41S aims to provide consistent splicing performance in the most challenging conditions. Interchangeable sheath clamps or fibre holders provide versatility for user preference, and compatibility with fusion installable connectors.
The 41S is now available in the A/NZ region through AFL.