Fluke releases 972A/972B/972ES Temperature and Humidity Meters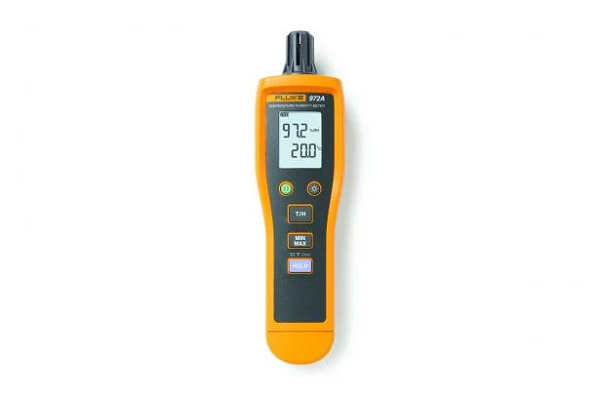 Fluke has released its 972A/972B/972ES Temperature and Humidity Meters, two important items for comfort tests of indoor air and environment.
The Fluke 972 Series Temperature Humidity Meter can quickly and easily collect accurate humidity and temperature data. It features a streamlined industrial design and is comfortable to hold. Simplified buttons require no complicated operations.
The Fluke 972 Series is an indispensable environmental monitoring tool for facility maintenance and engineering technicians, HVAC service contractors, R&D and manufacturing engineers and professionals involved in indoor air quality (IAQ) assessments.
The Temperature and Humidity Meter's selected high-precision sensors ensure that reliable data is collected, allowing for temperature, relative humidity, wet bulb, dew point measurement with their standard and optional external probes available for working in hard-to-reach areas.
With an accuracy of ± 0.4°C and ± 3% RH to meet industrial-grade testing requirements, reinforced sensor protective covers allow for worry-free operation while their large LCD screen helps ensure for easy readouts. The Fluke 972B also provides 99 sets of stored data.
ADVERTISEMENT

ADVERTISEMENT