Five tips on how to reduce power bills: Legrand Australia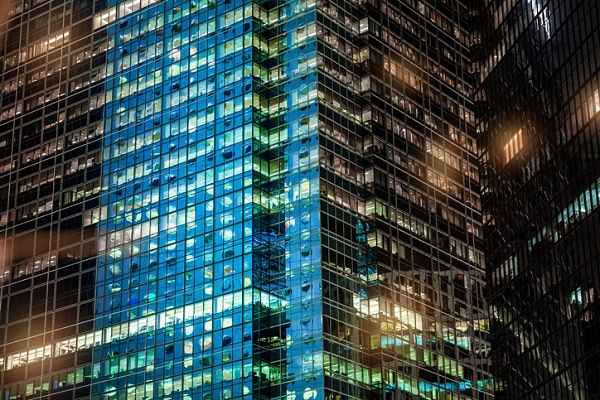 Throughout 2020, Australia's energy consumption and ensuing bills increased by around 20% due to lockdowns and people staying inside for longer. A survey by Legrand Australia has found that Aussies want to save money on power bills and 42% of respondents would rather pay more upfront if it leads to savings in the long run.
Findings from the Legrand Australia Energy Consumption Research Report revealed that over 77% of Australians are actively seeking new ways or are currently practicing methods of energy reduction in the home, however only 42% consider themselves informed about how to achieve this.
To combat this disparity, and instil confidence within Australians, Legrand Australia have compiled a list of energy saving tips and tricks for both new and existing homes that will help keep bills down while doing a world of good for the environment.
More than two in five (42%) survey respondents in the report revealed that they are happy to pay more upfront for household electrical products that will save them money in the long run. Furthermore, Legrand is aiming to set the industry benchmark with the onset of a low carbon society through innovative solutions that limits the environmental impact of Legrand's products and activities.
Whether a new home owner required to have a six-star energy efficiency rating or a current home owner or tenant, there are several power-saving solutions and products that can be applied around the house and garden to minimise your carbon footprint.
Legrand Australia lifestyle expert Jason Neophytou gives his top-five tips for saving energy:
Monitor consumption and remotely control your home with smart switches: "Scheduling air conditioning, automating lighting and other appliances around your home can all be done using the Excel Life Smart wireless master switch to ensure all non-essential lights and outlets are turned off at one location," Jason says.
"You can also control your home remotely and turn off individual appliances at the switch, saving you the headache of wondering if you turned your straightener or iron off too. "
Set up simple security sensors and lighting: While many Australians leave a light on at home while they are out for home security reasons, doing this isn't the most effective way to prevent break ins.
Continuous security lighting can be a major energy user, constantly drawing power from the grid, and contributing to a higher energy bill.
"There's a better way to increase your home's security and save money – the Netamo Outdoor Security Camera with Siren. Benefit from facial recognition, real time alerts sent to your smart device when it sees a face or animal it doesn't recognise, access the live camera feed remotely and trigger the 100dB siren from the app," Jason says.
Chill your power bill while keeping your home warm in winter: The Legrand Energy Consumption Research Report revealed 57% of Australians are actively looking to save money on their power bills.
"As we move into winter, not many Australians realise they are able to use ceiling fans to assist in keeping spaces warmer," Jason says.
"Get ready to save on power bills with the HPM Inspire Sweep Fan, by switching it to clockwise, it can aid in dispersing heat whilst the reverse action will lift cold air up while pushing warm air down. This silent device is a stylish ceiling accessory that won't interrupt sleep or distract with annoying background sound."
Create an energy conscious bathroom: We have known for years that LED lights are more cost and energy efficient, as they are more eco-friendly and cheaper than halogen lights, and while many Aussies have applied this in general living areas, the bathroom is often forgotten, draining both our electricity and pockets. Swapping out bathroom heat lamps for the HPM Fanlight replaces a high-use energy unit with an energy efficient LED option. Typical halogen heat lamps average at 250W with exhaust fans also requiring additional power to operate. The HPM Fanlight totals 113W for both energy using components of the unit, using less than half the energy of most heat lamps.
Light your home and lighten your energy use with Smart Downlights: "Smart Downlights are revolutionary and perfect for renters; all you have to do is connect your downlights to your smart device for seamless remote control," Jason says.
"They're great for energy efficiency, adjusting brightness to save energy and offer a timer to turn lights on and off when not in use or when you're away from the home and remember you left the lights on. On average, lighting in Australian homes consumes 8-15% of the average household electricity budget, or about 6% of its energy use, the HPM Smart Downlight is a power conscious 7W unit consuming dramatically less energy than the average 50W halogen downlight."