FIMER launches residential inverter and storage platforms at Intersolar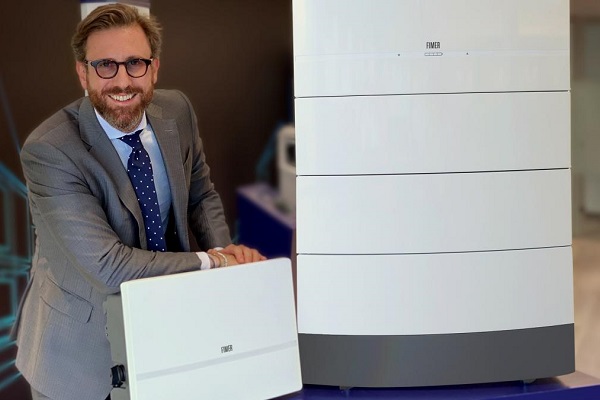 FIMER has launched its new power platform, the PowerUNO, PowerTRIO and PoweeX, which will be on display at Intersolar and are designed to help installers make the most of the increasing demand for residential solar and storage across the globe.
It says they are the quickest and easiest-to-install solutions on the market. Combining the latest technological innovations with high-end design features, the PowerUNO and PowerTRIO inverters offer a wide range of power options from 2 to 8.5kW and features single and three-phase options that are compatible with both the North American and wider global markets.
It has one of the highest power densities on the market with a small and lightweight footprint, and its key benefits include super-fast installation, with several easy-to-use plug-and-play connections allowing for a simple installation, making the installer's job as easy as possible.
It also has built-in high-end connectivity with WiFi and ethernet, and Linux OS which allows local integration with smart home appliances and EV charging, as well as seamless interaction with FIMER's Aurora Vision cloud. In addition, it has a dedicated blockchain processor which allows utilities and aggregators to build specific use cases on top of the inverter, avoiding the need for external devices. This approach reduces installation time and mitigates cabling errors.
With demand for storage systems also continuing to grow, FIMER PowerX offers the highest residential storage capacities on the market. Using a high-voltage modular battery format, PowerX provides a flexible option for capacity requirements of all sizes, with a maximum of 48kWh, with quick and easy installation.
It has a small overall footprint with a wall and floor stand – even at maximum capacity – and, with one module only weighing 33kg, it also enables single-person installation.
"FIMER has a long tradition of providing innovative solutions for the residential market, including the first three-phase or slimmest residential inverter in the world," FIMER managing director of the residential line of business Florian Chan says.
"With the 'Power' platform, we will revolutionise the experience for installers and homeowners by combining best-in-class Italian design with cutting-edge technology. We worked hard to develop a quick and super easy installation to guarantee the highest level of reliability. With the FIMER PowerUNO, PowerTRIO and PowerX we will significantly simplify the whole installation procedure."
FIMER PowerUNO, PowerTRIO and PowerX will be available from July 2022.