Extending the network with R&M coupler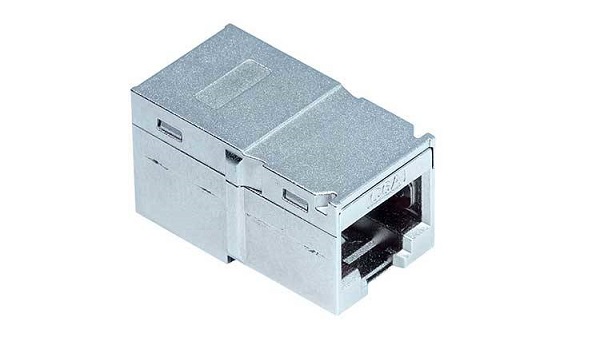 Swiss based developer and provider of cabling systems for high-quality network infrastructures, R&M is extending its range for LAN cabling with the introduction of a new RJ45 coupler.
RJ45 couplers are used to connect patch cords to one another, to extend or adapt cabling links on office floors without the need for elaborate installation work.
The coupler enables fully viable network operation, supporting fast data transmission office and building networks with 10Gbps Ethernet. It is suitable for all typical applications in local data networks and also for operating Power over Ethernet.
As one of the most compact couplers on the market, it fits all patch panels, outlets and distribution boxes in the R&M range for copper cabling. IT is also simple to click into sockets with a Direct Attached interface. It can be combined with virtually every RJ45 holder and used everywhere.