Evolt signs up to support EXITCYCLE Scheme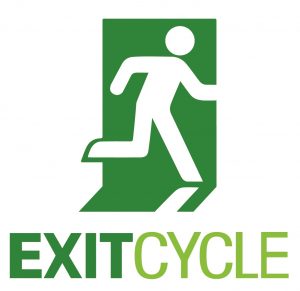 Lighting control distributor Evolt has reaffirmed its commitment to the environment by becoming a signatory of the EXITCYCLE Scheme.
The EXITCYCLE battery recycling initiative aims to increase the recycling rate of emergency and exit lighting batteries, and prevent up to 90MT of toxic metal ending up in landfill annually.
Already a supplier of emergency and exit lighting products with only Lithium Iron Phosphate (LiFePO4) batteries, Evolt has been a long-term advocate for environmentally friendly batteries.
But Evolt general manager MMR Eduardo Yudowski feels more noise is needed in the market place to grow awareness of the critical need for all manufacturers to use only environmentally friendly batteries, such as LiFePO4 in emergency and exit lighting products.
"Most reputable brands have migrated to LiFePO4; however, there is still a presence of lead acid or nickel cadmium batteries in the market place, which critically compromises the environment," says Eduardo.
"Evolt is calling for a national approach. We believe with more collection points available there would be a significant increase in recycling. Making collection points more accessible means it's easier for contractors to do the right thing."
Evolt is in discussion with industry members including a number of electrical wholesalers, encouraging them to be part of the EXITCYCLE scheme and participate in the conversation.