Endeavour Energy partners with Schneider Electric
Schneider Electric today announced a new partnership with Endeavour Energy, which will see the integration of Schneider Electric's EcoStruxure Advanced Distribution Management System (ADMS) to enhance the safety, efficiency and reliability management of Endeavour Energy's distribution network.
The integration of EcoStruxure ADMS provides Endeavour Energy with leading critical grid management capabilities that will improve outage response and optimise evolving grid operation.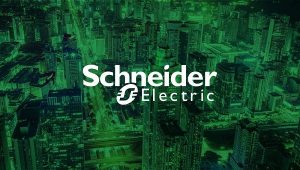 "We chose Schneider Electric's EcoStruxure ADMS solution because its world-leading smart grid control capabilities will reduce power losses, network operation costs and outage times, while improving the safety and reliability of our network for the benefit of our customers now and for generations to come," said Endeavour Energy CIO Andrew Bettenay.
Schneider Electric managing director Pacific Gareth O'Reilly echoed similar sentiments.
"Our goal is to help our customers address the energy trilemma; accessible, sustainable and reliable power. We are proud to partner with Endeavour Energy to future-proof their network and strengthen the reliability and efficiency of their power service offering for their customers today and many years to come."
ADVERTISEMENT

ADVERTISEMENT