Emona Instruments release the Seaward PrimeTest Pro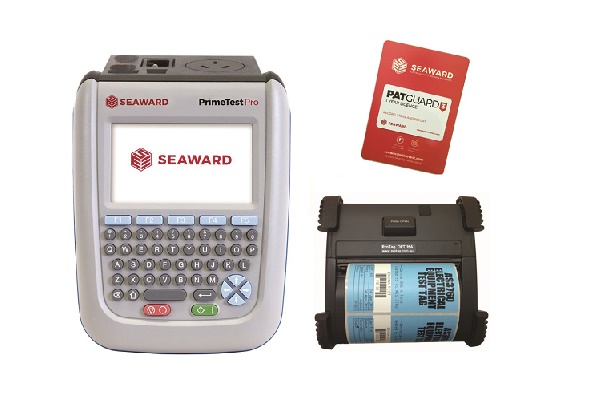 The Seaward PrimeTest Pro is a new compact and affordably-priced appliance and RCD testing, tag printing and record keeping system from Emona Instruments.
Weighing only 2kg in a handheld device, the PrimeTest Pro eliminates the need for any cables between the appliance tester, test tag printer and barcode scanner with its wireless technology.
The PrimeTest Pro also features an inbuilt QWERTY keyboard and coloured screen which are usually not found in devices at this price point. It also eliminates the need for a separate tablet or mobile device with USB connectivity for faster data download and upload.
Each component in the PrimeTest Pro is battery powered and the entire kit weighs around 2kg. It comes complete with a heavy duty ruck sack which makes on-site transporting of easy while protecting the system.
It also comes with a 12-month license for PATGuard test and tag asset management software, the most powerful in the industry.