element14 signs distribution agreement with Jabil Cutting Tools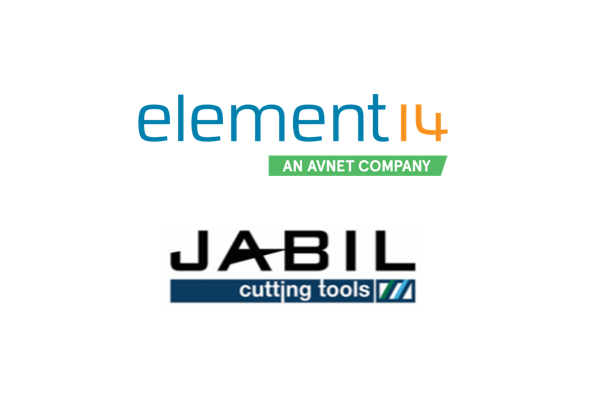 element14 has signed a worldwide distribution agreement with Jabil Cutting Tools. Customers globally can now access an in-stock range of industry-leading cutting tools.
Jabil is recognised as a powerhouse in electronics manufacturing, and this is the first time the company has offered products through high service distribution.
The products now stocked by element14 include the long-lasting high precision DK20004JS End Mill for mold steel. The DK20004JS is an ideal cutting solution for finishing and fine machining Mold Steel HRC 50±2 material used in industrial manufacturing operations. The cutter has a flute diameter 2mm tolerance +0/ -0.01mm with radius tolerance of ±0.01mm and a shank diameter of 4mm and a total length of 45mm. Jabil in-house coating capability extends the cutter's lifespan and performance.
DK01001ZO CBN ball endmill is another solution for high quality surface machining and high precision for mold steel HRC 50-68, the tool has a flute diameter 1mm with tolerance +0/-0.01mm and radius 0.5mm with tolerance ±0.003mm. Shank diameter 4mm and total length of 50mm.
"Jabil is a huge player in the market and new to the high service distribution space. We are delighted they have partnered with element14, and are excited to bring their exceptional range of precision cutting tools for advanced manufacturing to our customers globally," element14 global head of test, tools and production supplies James McGregor says.
Products from Jabil are now available for fast delivery from Farnell in EMEA, Newark in North America and element14 in APAC.
ADVERTISEMENT

ADVERTISEMENT