EEC launches Professional Certifications for energy management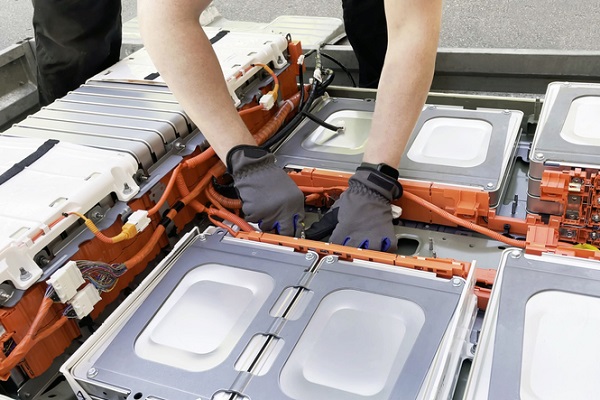 Australia needs a trained and experienced energy workforce to transition to net zero. With this in mind, the Energy Efficiency Council (EEC), Australia's peak body for energy management, energy efficiency and demand flexibility, has launched EEC Professional Certifications.
EEC Professional Certifications are an umbrella certification framework that brings together governments and industry to build the capacity and capability of Australia's energy and related services professionals and tradespeople.
The framework will initially house three certifications for individuals:
Certified Emissions Reduction Leader for Commercial Buildings to project manage integrated building energy retrofits that slash energy bills and emissions;
Certified EnMS Advisor to effectively engage and influence large energy using businesses to set up energy management systems (EnMS) that enable them to realise continuous improvement in energy performance and emissions reductions; and
Certified Insulation Installer to support households with lowering heating and cooling bills whilst ensuring improved health and comfort outcomes are realised by safely and effectively installing insulation.
"These certifications will enable industry and government to scale up efforts to retrofit Australia's building stock, delivering the associated bill savings, emissions reductions, and health and comfort improvements," EEC chief executive Luke Menzel says.
"In the midst of an energy crisis, they also enable us to roll out skilled and certified individuals to support industry with reducing energy demand, minimising businesses' and households' exposure to volatile energy markets."
These efforts are aligned with the Trajectory for low-energy buildings and the National Energy Productivity Plan, which aims to improve Australia's energy productivity by 40% between 2015 and 2030. They are also key to enabling the Australian Government's recent increase in its nationally determined contribution under the Paris Agreement, which commits Australia to reduce its emissions by 43% below 2005 levels by 2030.
The EEC is committed to ensuring that the energy and related services sector grows and delivers at the pace that is needed to roll out reliable, affordable and clean energy in support of a prosperous, net zero economy.
High-quality skills and jobs – particularly those that dramatically scale up the roll-out of energy management, energy efficiency and demand flexibility solutions behind-the-meter in homes and industry – will be key to delivering the energy transition and net zero transformation in Australia. EEC Professional Certifications is an integral framework for ensuring that this happens.
ADVERTISEMENT

ADVERTISEMENT