Eaton's got the power (solution) for 5G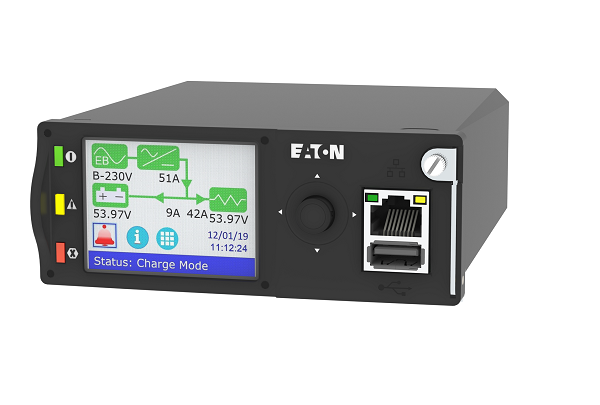 Power management company Eaton has announced a global revamp of its DC power portfolio with new intelligent power capabilities in line to meet the needs of 5G networks.
The rollout of 5G will increase power demands with significant upgrades required to traditional power supplies to ensure a smooth transition in a new era of digital connectivity.
Eaton general manager for power quality John Atherton says that the number of global 5G connections is estimated to exceed 100 billion by 2025, pointing out that data centres and telecom central offices will be a critical backbone for these networks.
"Eaton has invested globally in its DC range to ensure telecom and data operators are able to manage the exponential growth in power consumption. Our new DC range focuses on providing intelligent energy storage, intelligent control and high-power density to ensure data and telecom facilities have options for world leading efficiency and low-cost deployment now and into the future."
One of the DC range products is the Eaton EC500 System Controller, a control and monitoring solution for Eaton power systems. It is one of the first DC products for 5G with integrated lithium-ion battery support for direct BMS communication.
John says: "Lithium batteries are an ideal solution to reduce mains modernization through intelligent peak clipping, and to achieve real time monitoring. Eaton's DC portfolio offers lithium ion battery integration, giving customers full control and monitoring for demanding applications such as 5G, IoT and Edge."
The DC range also includes the HPR48-ES Energy Saver Rectifier which supports communication network operators in achieving energy reductions across networks. The range will deliver greater energy efficiency, intelligent energy storage and intelligent clipping – essential features required to operate 5G networks.
The new portfolio is available now in ANZ.
ADVERTISEMENT

ADVERTISEMENT