Eaton launches Power Distribution Partner Program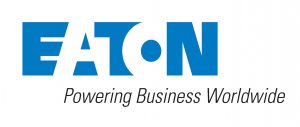 Power management company Eaton has launched its new Power Distribution Partner Program, which aims to bolster the company's national presence and meet demand across the industrial, commercial and utilities markets.
Eaton Power Distribution A/NZ general manager Dan Agnew encourages leading electrical specialists and distributors to partner with Eaton to deliver world-leading solutions that improve sustainability, efficiency and productivity across the power chain.
"We are thrilled to introduce a number of new partner categories that offer specific sales support and certified product training across our drives, automation, switchboard and Bussmann ranges – with levels ranging from authorised distributor, to system integrator and licensed panel builder," he says.
"With our power distribution channel almost doubling in size over the past 12 months, we are continuously investing in new service roles and tools to ensure existing and new partners have the support they need to grow their business with Eaton."
Eaton's Power Distribution Partner Program has the following categories:
Authorised Distributor
Authorised Distributor (Bussmann Series)
Authorised Solution Provider (Drives)
Authorised System Integrator
Licensed Panel builder
Premium Reseller Kyoritsu