Legrand releases secure, accurate and user-friendly digital, astronomical and analogue time switches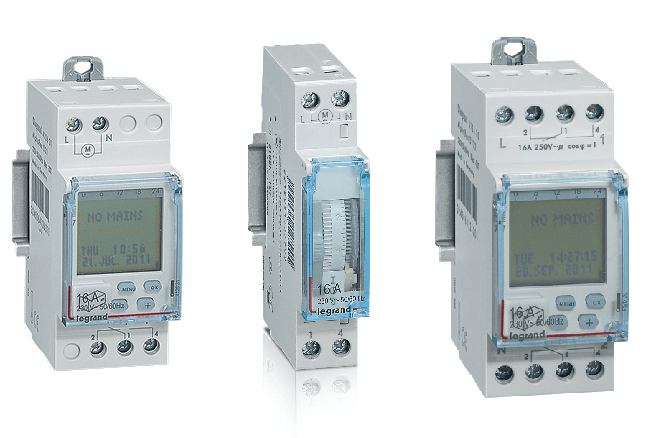 Legrand has released its digital and astronomical family of programmable time switches.
Installed with the same software and data key, programming can be transferred to other Legrand switches and a backup copy can be kept in distribution boards for future reference.
Further, all of the switches have identical function buttons and display features, which makes mastering their installation incredibly simple.
For extra-added security, the digital and astronomical time switches come equipped with a security PIN code, as well as a memory for backup switching programs.
The analogue time switches operate to the highest precision, with a clock precision of ±0.2 seconds per day. They even hold their time-precision integrity during daylight savings by automatically adjusting to suit the time change.