Dialight launches Vigilant Bulkhead with ten year warranty for retrofit and green fields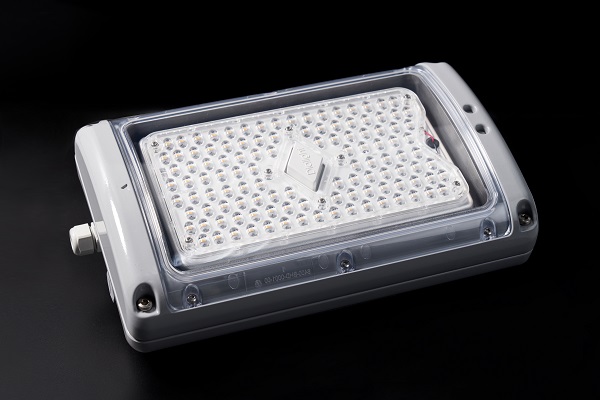 Dialight has added the Vigilant Bulkhead to its Bulkhead line of products which gives users a significant improvement to product performance whilst maintaining the features that made the past DuroSite Bulkhead popular.
The new Vigilant Bulkhead is IP66/67, has an impact rating of IK10 and an ambient temperature of -40°C to +65°C, ensuring dependable and worry-free performance, even in the most challenging environments.
Made with marine-grade aluminium alloy, the compact and rugged device has several mounting options, two optical patterns and battery backup variants making it a versatile offering, suitable for retrofits and green field projects.
Delivering up to 150 lumens per watt, the bulkhead can give users a two-for-one replacement for traditional fixtures to increase the overall savings for light installation.
It also comes with Dialight's latest power supply technology with inbuilt 6kV/3kA surge protection and thermal management system for optimal reliability and longevity of critical components.
"With its low profile and smooth lines, the Dialight Bulkhead has been the preferred luminaire choice for many mining and industrial sites worldwide," Dialight vice president of sales Scott Cauchi says.
"The user options are now endless from walkway illumination, general plant/area lighting, stairways and platforms – to minor roadway applications."