Dialight announces Reliant high bay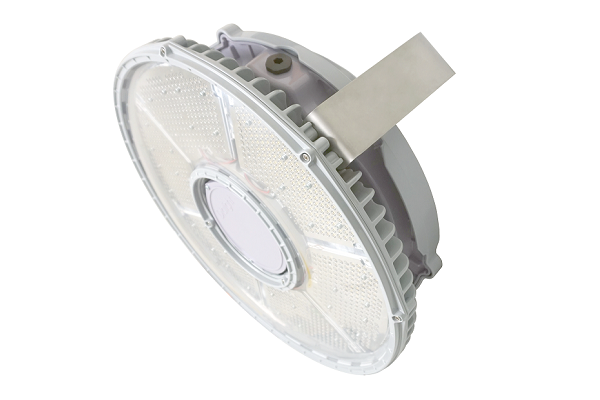 Dialight has released a new range of industrial LED fixtures to the EMEA and APAC markets.
The new Reliant high bay range is suitable for warehouse, light industrial and large indoor applications, with the option of adding or retrofitting integrated controls that allow for smart sensor installation, and ensuring maximum return on investment.
Reliant high bays also offer field replaceable lenses and multiple optical patterns for superior customisation and flexibility, as well as being available in various lumen outputs, ranging from 11,000 to 36,000, in order to accommodate a broad range of mounting heights.
Dialight Grou chief executive Marty Rapp says: "The new Reliant family of products is ideal for upgrading from antiquated HID and fluorescent fixtures, offering the long-life performance and value you've come to expect from the Dialight brand."
The lightweight Reliant is easy to install with single point suspension and easy access to wiring for service and on-site upgrades. It is compatible with DALI 1.0 and 2.0, wired occupancy and daylight harvesting sensors as well as Dialight IntelliLED wireless controls for automated lighting configuration and seamless integration with existing building automation solutions.
Marty says: "Its unique, future-ready design supports plug-and-play integration with smart lighting controls for maximum efficiency and management ease today and down the road."