CSIRO: Australia installs record-breaking number of rooftop solar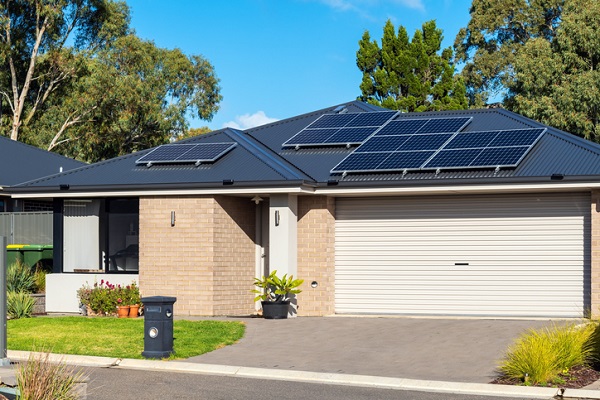 Australia has installed its highest ever number of rooftop solar panels in 2020 according to Clean Energy Regulator data analysed by the Australian national science agency, CSIRO.
The data shows that Australia over 362,000 rooftop solar installations were issued with small-scale renewable energy scheme certificates (STCs) under the Small-scale Renewable Energy Scheme.
This represents a growth of 28% from 2019 with the majority of installs under the scheme being residential and several for commercial and industrial properties.
CSIRO chief executive Larry Marshall says the analysis showed a strong appetite for science-led innovation in Australia: "CSIRO has analysed and projected energy futures for more than two decades, and over that time we have accurately forecast and tracked the reduction in the cost of renewables, and the development of battery storage options, including our own UltraBattery.
"Science has made renewables cost-competitive with conventional power, letting market forces take over to drive a global transition to lower emissions.
"Australia's solar advantage creates an economic opportunity for us on the world stage and an environmental benefit for the globe – even better when it's powered by Australian science and research."
CSIRO researchers have used the data as the best indicator of PV installations around the country and are just one of the five sources of data collected by CSIRO's Australian Housing Data Portal. CSIRO senior experimental scientist Michael Ambrose is part of a team that uses a vast array of data to track the progress in residential sustainability efforts.
"The solar PV installation data shows how quickly PV systems have been taken up across Australia and the increasing size of the PV arrays," Michael says.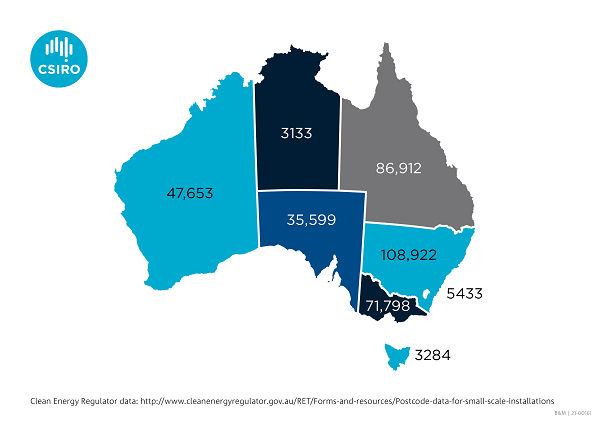 The states with the highest number of solar PV systems installed in 2020 were: New South Wales (with 108,922), Queensland (86,912), Victoria (71,798), Western Australia (47,653) and South Australia (35,599).
"Australia is one of the sunniest places on the planet. We lead the world in PV capacity on a per capita basis at 591W per person which is almost eight times the worldwide average," Michael adds.
Launched in 2019, the Australian Housing Data Portal centralises a vast amount of energy efficiency data that underpins key decision making, training and awareness.
ADVERTISEMENT

ADVERTISEMENT