COVID-19 testing to begin on construction sites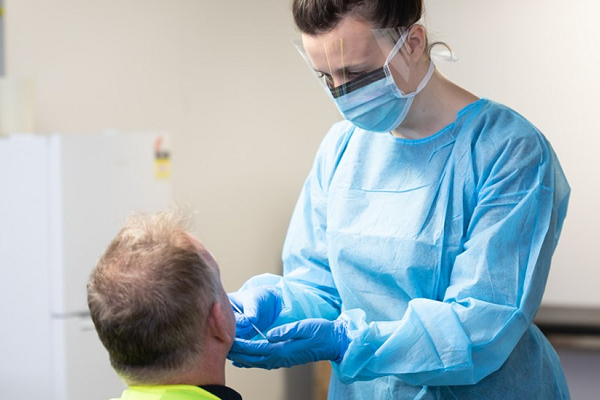 Building and construction workers will get dedicated mobile testing facilities under a new Incolink initiative, supported by the federal government.
Incolink chief executive Erik Locke says the state government had approved the Incolink Health Bus to test workers for COVID-19 on construction sites, starting this week. It will see its first construction site at West Side Place which is currently being built by ProBuild.
"Incolink is delighted to deliver this initiative funded and backed by our industry and the state government. The health and safety of workers is paramount and this initiative will help construction continue to operate and ensure we can be at the forefront of the recovery of the economy," Erik says.
"The involvement of the state government and our industry partners has allowed us to commence this initiative quickly, allowing all those on-site workers and contractors on and off the tools access to testing. Widespread testing will give workers and the community confidence in the safety of our industry."
Workers will receive results within 48 hours of the test and any showing symptoms of COVID-19 are already encouraged not to attend work. If a worker tests positive, they will be immediately sent home or to a clinic.
Any positive test by the worker will be notified to government and the worker will be required to self-isolate for a period of 14 days. The impact on other workers from a positive test will be determined by reference to existing industry guidelines on managing social distancing and COVID-19 and which have been approved by the state government.
Any Incolink member who is unable to work due to COVID-19 will be eligible for the Incolink COVID-19 payment.
ADVERTISEMENT

ADVERTISEMENT