Core lithium joins European battery alliance
Core Lithium has strengthened its ties to Europe by becoming a member of the European Battery Alliance, an organisation committed to driving a competitive and sustainable battery industry (worth a potential €250B per annum) in Europe by 2025.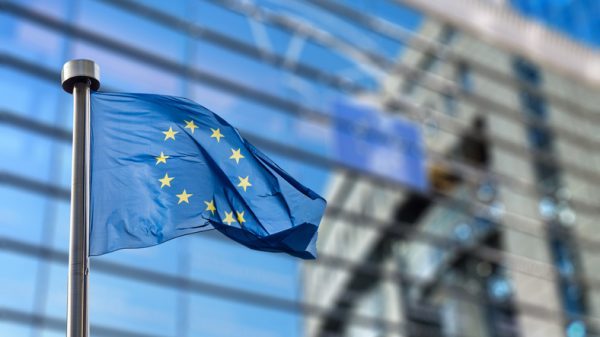 In May, Core announced the signing of a non-binding offtake term sheet (MOU) with Geneva-based Transamine Trading for the supply of 50,000 tonnes of lithium-rich spodumene concentrate a year for five years from its Finniss Lithium Project.
And its most recent resources announcement – increasing Finniss' forecast resources to 5.7M tonnes and doubling the projected Life of Mine (LOM) to at least 7 years – suggests many batteries made in the European Union (EU) could contain critical minerals harking from Northern Territory soil.
The EBA250 is described as an inclusive ecosystem for interested stakeholders across the EU's entire battery value chain that are keen to collaborate on initiatives to promote sector growth.
It brings together +440 major players from the European Commission, interested EU countries, investment institutions and key industrial, innovation and academia stakeholders and is facilitated by EIT InnoEnergy – the innovation engine for sustainable energy supported by the European Institute of Innovation and Technology.
EBA250 manager Thore Sekkenes says Core's interest to engage directly with the European market was extremely welcome given Australia's vast lithium resources and expertise.
"In Australia, there is a lot of expertise when it comes to Lithium, and thus it is of crucial importance for us to build the bridge between Europe and Australia. We want to actively collaborate with Australian companies, like Core Lithium, willing to establish progressive trade relationships here."
Core's managing director Stephen Biggins says these new connections are highly advantageous for Core.
"The EBA250 is a unique meeting platform for industry participants and being a member will provide us with greater regulatory insights, market intelligence and all-important connections to business development contacts and the Alliance's funding and financial partners.
"To date, the Asian markets have been the key offtake partners of lithium production from Australia. But as we look towards beginning our exports in 2022, our aim is to be producing for a diversified portfolio of partners.
"Europe is focused on building sophisticated capabilities across the entire battery value chain – from raw and active materials, through to cell manufacturing and machinery, battery packs systems, applications and recycling. It's a market emerging at just the right time for Core.
"The increased focus from the EU and their keenness to work collaboratively with us reminds us that the future demand for lithium is far-reaching and significant."
Core's key project site, The Finniss Project, is located 25km south of Darwin and with direct roads to Darwin Port will be one of Australia's most efficient Lithium export operations.