COB 03/3 BC: on board evolution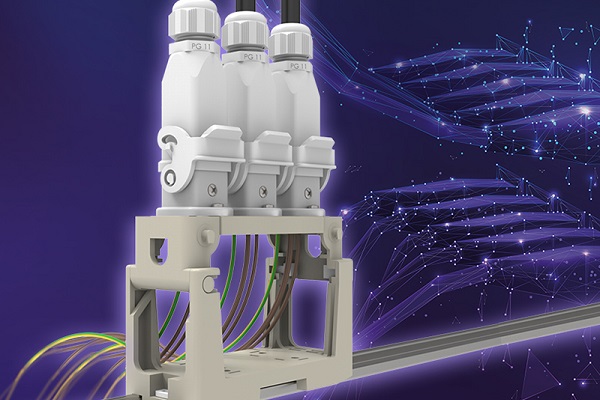 ILME has developed a new panel support for compact inserts, enlarging the practical and consolidated COB series.
Dubbed the COB 03/3 BC, it lets users mount three 21.21 size inserts which offers two fixing options on a standard DIN 60715 rail through an easy and quick snap fastening, lengthways and crossways and then on fixed panels with screws.
The support can also host three compact metal or thermoplastic bulkhead mounting housings to be placed on an adapter plate with releasable rollover hinging pins. This makes it easy and helps flexible installation with substantial space for cables.
On top of that, the new COB system also helps reduce installation time with its simple mounting solution, adds a wide range of connection options with the multiple types of available compact inserts and it's also a reliable structure with its self-extinguishing thermoplastic material.