Climate Wizard-P15 awarded international industry accolade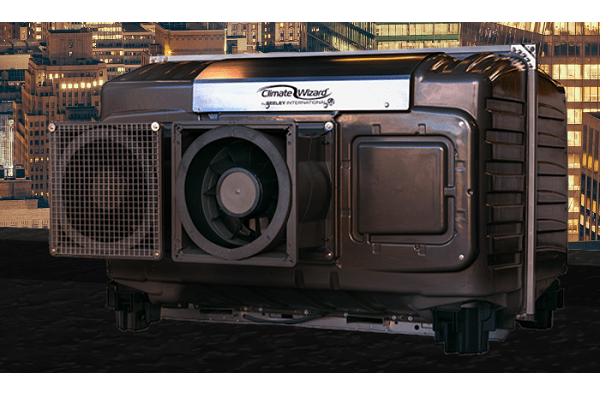 Seeley International has announced its Climate Wizard CW-P15 has won the New Product Innovation category at the Australian Business Awards 2017.
Seeley International founder and executive chairman Frank Seeley says the CW-P15 is quickly gaining a reputation as an industry-leading indirect evaporative air conditioner, despite only being officially released to market earlier this year.
"The CW-P15 builds on the strong reputation of the multi-award winning Climate Wizard range and its ability to cool using 100% fresh air. It achieves this with no added moisture by using a hyper-efficient counter-flow heat exchanger and in doing so challenges all of the assumptions that people make when they think of an evaporative cooler."
A number of benefits have been integrated into the design of the CW-P15, including a UV-resistant lightweight polymer corrosion-free casing which better blends with existing roofs or building designs. CW-P15 also takes advantage of environmentally friendly refrigerant R-718 (water) to achieve cooling at exceptionally high electrical efficiencies, with no ozone depleting gases or chemicals.
"CW-P15 offers air conditioning cooling comfort, which can achieve up to equivalence or even superior performance than conventional refrigerated air conditioning at 80% lower energy costs, and it can actually improve the cooling performance and extend the life of refrigerated systems – whether a retrofit or new installation," says Frank.
CW-P15 has been designed and manufactured using parts made in-house at Seeley International's South Australian-based manufacturing plant.
"A broader range of commercial and industrial customers now can experience the unrivalled benefits of the innovative cooling solution that Climate Wizard delivers at far cheaper running costs. Even better news is that customers can expect long years of reliable service without the need for any substantial renewal of replacing any of the structural components," says Frank.