Clevertronics L10 Lifelight Pro
The Clevertronics L10 Lifelight Pro is a purpose built LED non maintained emergency light that has been specially designed using the very latest in LED, electronics and Lithium battery technology to reduce the energy consumption to less than 0.9W.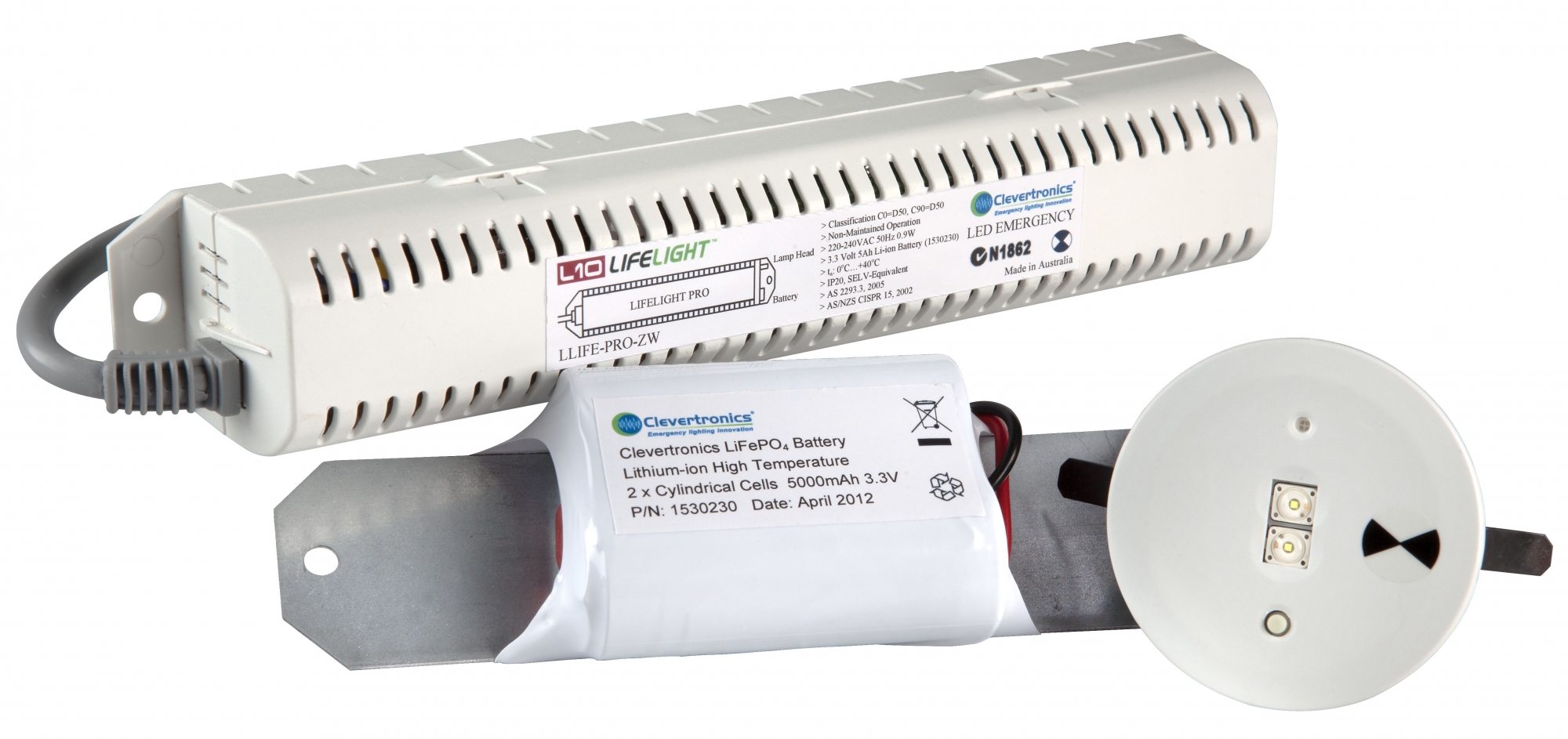 The Clevertronics L10 range of emergency and exit lighting incorporates the latest Lithium battery technology delivers:
• Twice the battery life.
• Twice the maintenance free period (designed for 10 year maintenance intervals, compared to the 4 to 5 years current best practice).
• One of the most energy efficient emergency lighting product on the Australian market.
• The first truly sustainable emergency lighting – batteries containing no toxic heavy metals or carcinogens.
Three core elements are engineered to deliver twice the maintenance free operation:
1. The application of 10 year Lithium Iron Phosphate battery technology
2. State of the art, latest technology, solid state LEDs
3. Power supplies and drivers engineered to outlast the life of the LED and battery
The L10 Lithium option is available for most Clevertronics emergency lighting products.
ADVERTISEMENT

ADVERTISEMENT